Small Italian Christmas decorations : we review the best.
It's never too early to buy your Italian Christmas decorations!
Unlike American and English cultures, Christmas ornaments in Italy rarely appear anywhere until, at the earliest, the beginning of December. That's very refreshing if, like us, you're used to everything Christmas being available in the high street from August onwards!
But if you want to add some Italian culture to your own Christmas it's probably not wise to leave it until four weeks before the big day to buy.
What kind of decorations should I buy?
Festive ornaments in Italy can be quite spectacular, particularly in the shops. Private houses tend to be more conservatively dressed and often use natural products - particularly greenery such as holly,  branches from fir trees and ornaments made from wood.
The most loved of all are the 'Presepe' - an old and proud tradition of nativity craft which produce the most amazingly detailed nativity scenes - not just the stable scene but sometimes entire villages, complete with working water mills and moving characters!
People in Italy are embracing commercially made ornaments more and more. To add some authentic culture into your home, watch out for those which look very natural, tree decorations with Italian wording, and glass baubles made in Murano - Venice's beautiful glass-making island.

Having difficulty finding them?  You've come to the right place.  Below we have picked out specially for you a selection of some of the best available.
So - sit back and enjoy our collection of the best Christmas decorations from Italy.
And, if you have a special ornament of your own that you'd like to share here, please - feel free to add it by using the form below.

---

Our selection of the best Happy Christmas decorations.

Click below to see our pick of unique Italian Christmas decorations you'll love.



If you liked this page, please let others know by sharing. Just click any of these buttons - it only takes a second!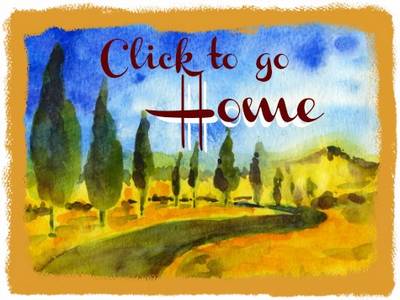 ---
Some links on this page are affiliate links, which means that if you purchase a product through them, we receive a small commission. There is no extra cost to you.  This helps me keep the information on the website free of charge.  It also helps support our family and my chickens!  Because our integrity and your satisfaction are very important to us, we only recommend products we have purchased or would purchase ourselves, and which we believe would benefit you. To learn more please see our affiliates disclosure document.
Ads by Google.