An Italian Christmas nativity scene from Fontanini
Trying to find a Christmas nativity scene that stands out from the rest?
Fontanini's back-lit grotto is one of the best classic Italian ornaments available. It's very reflective of Italy's general attitude towards decorating at the festive season.
Why? Because Italian Christmas ornaments tend to be two things : simple, and based in religion. The glitz of ornaments elsewhere in the world hasn't quite caught up here yet.
So if you're trying to introduce some Italian culture into your home this Christmas, this is a good place to start.

The history of nativities
You may know that the very first live re-enactment of the nativity was orchestrated by St Francis in an Italian cave at Greccio, which now calls itself 'La Citta del Presepe' - the town of the nativity. Here  began the tradition of live Christmas nativities throughout Italy, and the subsequent craft of 'Presepi', or nativities, for the home.
Although the craft of making nativities is most well known in Naples, there is a tiny village in northern Italy which houses the now most well known maker of all types and sizes of nativity : the Fontanini company.

Who are Fontanini?
Fontanini is a company which insists on old-style traditions, and in doing so make some of the most attractive Italian Christmas ornaments we've seen. Their attention to detail is second to none, and the fact that most of their nativities are now made from virtually indestructable resin does not detract from their beauty.
A Christmas nativity scene has become the one 'must-have' Italian decoration each year, and Fontanini are the most likely providers for many Italian families. So if you want some Italian tradition and style added to your festive season, you have it here.
There are only one or two licensed providers of Fontanini outside of Italy, and we use 'Roman' via Amazon, as we have found them to be the most inexpensive. Be aware that there are some sellers who will claim to have Fontanini products but in fact sell not very good reproductions.

Fontanini's back-lit Christmas nativity scene
Because Italian religion is still a vital part of cultural traditions in Italy, and given the links with St Francis' live cave nativity, it seems only right that a traditional nativity scene made by the world-famous Fontanini company should be set in a grotto, or cave,  rather than the usual stable. 
This is a 10" high, 14" wide scene, made from resin, lit from within and hand-painted in the company's workshops which are still based in a small village in northern Italy.
The detail on all Fontanini figures is amazing, and this piece is no exception.  See the little stream running down the side of the grotto, and the lamb drinking from it? Lovely!
Made up of six, 5" high pieces plus the grotto, it comes in a presentation box and would make an ideal gift.
We have found that an authentic Fontanini set such as this is an ideal and much-appreciated gift for young couples, either at Christmas itself or as an unusual wedding gift.  Built to last, this is a Christmas nativity scene which will give pleasure year after year and is likely to become a treasured family heirloom.
---
If you like the design but you'd prefer a more traditional stable scene, our featured Fontanini nativity set is one we think you'd appreciate.
For a smaller gift, or if you need a stocking-filler for older children, try one of these beautiful Fontanini nativity snow globes - a new take on a tried and tested idea.

Are you looking for some truly amazing outdoor Christmas decorations to grace your house (or perhaps your Church) this Christmas? Fontanini produce an incredible set of outdoor nativity figures which together create a stunning Christmas yard scene.
Here's a link if you want to know more about the history of nativity craft and how to introduce it into your home this Christmas.
---
Christmas nativity scene
to our home page about Italian culture
Some links on this page are affiliate links, which means that if you purchase a product through them, we receive a small commission. There is no extra cost to you.  This helps me keep the information on the website free of charge.  It also helps support our family and my chickens!  Because our integrity and your satisfaction are very important to us, we only recommend products we have purchased or would purchase ourselves, and which we believe would benefit you. To learn more please see our affiliates disclosure document.
If you liked this page, please let others know by sharing. Just click any of these buttons - it only takes a second!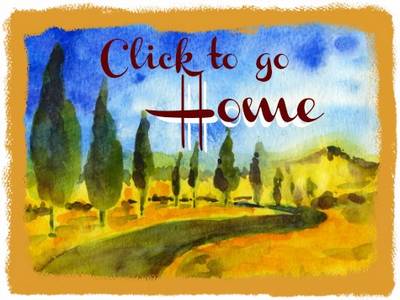 ---
Ads by Google.