An Italian calendar keeps Italy alive for you all year round!
So you're looking for inexpensive Christmas gifts for your boss, your colleagues, your children's teachers? You have family who've visited Italy and wish they could go back?
An Italian calendar is a great solution for all those problem gifts - and more!
Lovely to look at, useful and practical for families and single people alike, easy for you to pack and send - and the ultimate gift that lasts all year!

We've picked three examples for you here. Click on any of the pictures or links and you'll be taken to our partner's page where you'll find both the calendar you see here and a selection of others all of them with an Italian theme.


Because this particular partner sells mainly calendars, the prices you will find are extremely competitive - in fact we have never been able to better them.


Although our partner is an American site, they send to the rest of the world too. For international postage options see this link.
'Land of Romance' wall calendar.
Italy Gallery Series 2013 Wall Calendar : click here or on the picture to buy.
A great option for a busy couple or a hectic family, each page of this stylish Italian calendar has a full size picture of Italy and underneath, a day by day appointments calendar.
Rome, Florence, Venice, Tuscany - the images are stunning color and evoke both memories and longings.
'Page a day' desk calendar.
Italia 2013 Easel Desk Calendar

This desk calendar comes with its own 'easel' stand and is compact enough (5.5" square) to fit on any standard desk or table-top.


It is not meant as an appointment calendar but the dates are clear and easy to see and it gives important holiday dates from around the world.


But the best bit? - Each day you have a new picture of Italy to delight you - tear them off if you can bear to!


Buy one for your boss, your colleagues, or as a thoughtful gift if you have children who are students.



Italian language calendar.


Yes, another desk calendar - but with a difference. This time every page has a new Italian phrase for you to learn!


Written by Berlitz - of world-wide renown for their effective language courses - the tear-off sheets give you not only the phrase as it is written in Italian, but a phonetic pronunciation too.


This is a great calendar if you, or someone you know, is learning the Italian language. You don't even need to learn each day's phrase - just seeing it in front of you will help you remember it. It's small enough (5" square) to fit on any desk, or on your kitchen counter-top where it will catch your eye every day.


Give one to anyone learning Italian or anyone planning to go to Italy - it always helps to know a little of the language.

Italian culture and language desk calendar.
Italian Living Language 2013 Desk Calendar
Some links on this page are affiliate links, which means that if you purchase a product through them, we receive a small commission. There is no extra cost to you.  This helps me keep the information on the website free of charge.  It also helps support our family and my chickens!  Because our integrity and your satisfaction are very important to us, we only recommend products we have purchased or would purchase ourselves, and which we believe would benefit you. To learn more please see our affiliates disclosure document.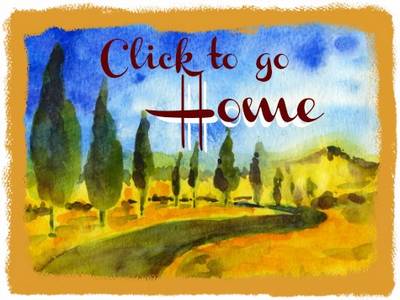 ---
Ads by Google.