Italian Christmas decorations : Santa tree ornament.
by cathnmike
(Explore Italian Culture.)

Have you been to Pisa recently? Or has someone you know? Then this Italian Santa tree decoration could be the perfect gift this Christmas!
This is the kind of Santa we love - a traditional Italian figure. He comes not with toys, but with a basket laden with wonderful Italian food, symbolising bringing to you and your family his wishes for a prosperous year. Bread, signifying a time of good harvests and good food, and wine, without which no Italian Christmas would be complete!
How do we know he's Italian? Well, his basket is lined with the Italian flag and in his right hand, his staff is topped with one of Italy'a most recognisable monuments - the leaning tower of Pisa.
Truly, this is a Santa to bring everything good to your home, or to the home of someone you love, this Christmas.
Shop safely for this item at Amazon
and enjoy free shipping if you spend $25 or more.
If you like Christmas decorations which are a bit out of the ordinary you might also like to have a look at some gorgeous authentic Italian
nativity snow globes.



See more Italian
Christmas decorations
to add a touch of Italy to your festive cheer.
Return to Unique Italian Christmas decorations.
If you liked this page, please let others know by sharing. Just click any of these buttons - it only takes a second!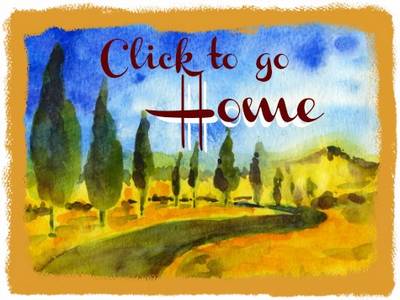 ---
Some links on this page are affiliate links, which means that if you purchase a product through them, we receive a small commission. There is no extra cost to you.  This helps me keep the information on the website free of charge.  It also helps support our family and my chickens!  Because our integrity and your satisfaction are very important to us, we only recommend products we have purchased or would purchase ourselves, and which we believe would benefit you. To learn more please see our affiliates disclosure document.
Ads by Google.