Outdoor nativity scenes in Rome  : what they are and where to find them.

Here's where to find some of the city's spectacular outdoor nativity scenes if you're looking for things to do in Rome in December.

Rome in December buzzes. Street decorations are out, shops have the most elegant of window-dressings, and the Piazza Navona has its amazing Italian Christmas market.
But for Italians, Christmas is still very much a religious occasion and, because of that, some of the most spectacular sights in the city around the Christmas period are its outdoor nativity scenes.
Part of the massive nativity scene in St. Peter's Square, Rome.
What are outdoor nativity scenes?
It all started with St Francis.
The tradition of nativity craft began as far back as 13th Century Assisi and has remained an integral part of Italian Christmas culture ever since.
Outdoor nativities can be found in most of Italy's towns and villages - and those in the large cities are spectacular.
Rome, as the capital city and home of the Vatican, is bound to have particularly grand displays.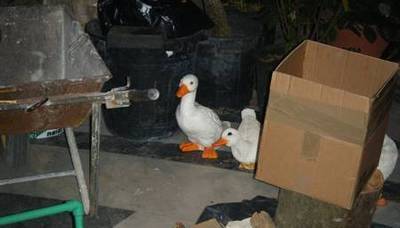 Ducks waiting behind the scenes to be placed
in the St Peter's Basilica nativity.
They're beautiful, imaginative creations, all of them life-size, each one telling the traditional Christmas story - but with a twist.
Set in hand-built 'stables', Italian nativities contain all the figures you would expect - and a few you might be surprised at.
When can Rome's outdoor nativity scenes be found?
Construction starts on December 8th, the feast of the Immaculate Conception, and they remain in place until January 5th, the feast of the Epiphany.
But be warned.
The cribs are left empty of figures until Christmas week itself, and the baby is not put in the manger until midnight on Christmas Eve. If you visit before then you'll be able to watch the scenes being built but you won't see the finished version.
Why?
Because Italian nativity scenes are not there primarily as a tourist attraction. They're there as a genuine religious statement and Christmas, as far as Italian people are concerned, should be celebrated at Christmas and not before.
Where can I see them?
The main outdoor nativity scenes in Rome are to be found outside St Peter's Basilica, at the Spanish Steps, and in the Piazza Navona.

Outdoor nativity scenes at St Peter's, Rome
The most spectacular, perhaps not surprisingly, is in the Square outside St Peter's, to the side of the magnificent Christmas tree.
This is the largest of all Rome's outdoor nativity scenes and each year is a different - and more complex - setting. It takes a large team of craftspeople an entire month to build.
It's well worth seeing - but you'll find it covered completely until it's revealed on Christmas Eve. If you can't get there, or if you miss it, have a look at this newsclip featuring the 2009 nativity.

The Pope celebrates midnight mass in the Basilica on Christmas Eve and thousands gather in the Square to take part as it's shown on massive screens.
Even if you're not religious, it's a spectacle well worth experiencing - and it will certainly give you some ideas for creating your own Italian themed outdoor nativity display when you're home.

Outdoor nativity scenes at the Piazza di Spagna (Spanish Steps)  :
This one is created and sponsored by the City of Rome, and is based on the traditions of the Trastevere district of Rome.
Its setting is an entire street scene based on Trastevere in the 19th Century, and both the setting and the figures' Italian costumes are authentic replicas.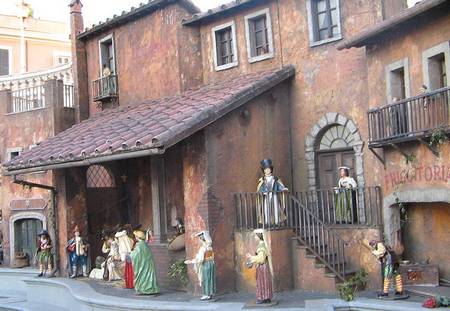 The lifelike nativity at the Spanish Steps, Rome 2009.
You can find it on the first balcony of the Steps.
On 8th December, it's a traditional part of the Pope's calendar to bless this nativity before moving on to say mass at the church of Santa Maria Maggiore. 
And on the night of the Epiphany - 6th January - you'll find carollers singing there before the crib is removed for another year.

Other outdoor nativity scenes in Rome.
The Piazza del Popolo, Piazza Navona and Termini station all have smaller and less well-known outdoor nativities which are worth having a look at if you're in those areas.
And in the Piazza Navona from December 1st until January 6th, you'll find the famous Italian Christmas market which sells all the settings and figures you could possibly want to build your own indoor Italian nativity scenes.


Top Tip:

If you aren't in Rome for Christmas week itself but you're there earlier in December, take a look inside St Peter's Basilica where you'll be able to watch the church's nativity being built at close quarters.
It's fascinating to watch the skilled workers making it all take shape.

---
Italian nativities are an integral part of Christmas decorations in Italy.  This link will take you to a beautiful lighted Christmas nativity scene - perfect for your own nativity display, or as a gift for loved ones.
And if you're looking for a smaller gift with a Christmas theme be sure to check out these beautiful nativity snow globes from Italian company Fontanini.
Have a look at this page for other suggestions about things to do in Rome for kids.
If you'll be in the Eternal City in December, check out what the weather is like before you go.
---
The history of nativities, and
how to build your own Christmas nativity sets.
If you liked this page, please let others know by sharing. Just click any of these buttons - it only takes a second!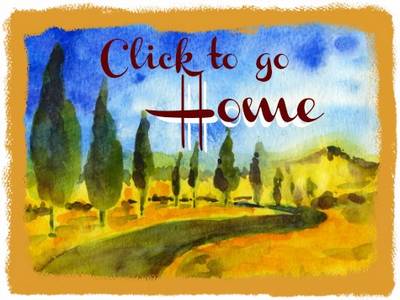 ---
Some links on this page are affiliate links, which means that if you purchase a product through them, we receive a small commission. There is no extra cost to you.  This helps me keep the information on the website free of charge.  It also helps support our family and my chickens!  Because our integrity and your satisfaction are very important to us, we only recommend products we have purchased or would purchase ourselves, and which we believe would benefit you. To learn more please see our affiliates disclosure document.
Ads by Google.