Pizza fondue -
the new way to party!
We review the best electric pizza oven on the market : Wimmeley's PizzaDome.
Go ahead - have a pizza fondue party!  Good food, good company and lots of talk - truly an Italian ideal!
They may laugh at you at first, but this inexpensive portable brick pizza oven will make you the envy of your friends once they've tried it. Everyone knows that pizza is a staple of the Italian diet.  Everyone also knows that mealtimes with family and good friends chatting over great food is an important part of Italian culture.
Here, we have the ultimate kitchen appliance to help you combine the two - a table-top pizza fondue oven.


Sounds a bit 1970s - what is a pizza fondue oven?
It's an electric table-top pizza oven and in our view it's the very best - and certainly the most fun - on the market.
It's a simple concept : plug it in, leave it to heat and let the dome-shaped top (which is made of clay and marked to look like brick) circulate the hot air just like an authentic pizza oven does.
Within fifteen minutes you have the ideal oven to bake your very own personalised pizza.

What's included in the pizza fondue set?
The brick pizza oven, either four or six stainless steel spatulas depending on which size you choose (be careful with this - we feature the six-people oven although the picture to the left shows the four-person version for your information), a dough cutter to the exact size of the spatulas, an instruction booklet and some really nice recipes. This electric pizza oven also comes with a twelve month guarantee.
Please note : The version we feature is available within the United States but can also be shipped to other countries.

Why pizza fondue?
This is where the PizzaDome really comes into its own. It fits onto a table top and has either four or six openings. When you buy the set, spatulas are included which fit neatly into the openings in the side of the oven.
So - as the host, sit your guests round a table. Provide some ready-cut pizza dough and some bowls of your favourite toppings - tomato paste, fresh chopped tomatoes, cheese, meats, sausages, a variety of vegetables ... the world really is your oyster.

Now here's the best bit. You are no longer stuck in the kitchen while everyone chats away in a different room. You no longer have mountains of food to prepare in advance. You no longer have dozens of serving-bowls or plates. One oven, a series of dishes, one spatula per guest and that's it!
Each person simply takes whatever they feel like eating from the bowls, places it on their base, puts it on their spatula, places into the oven and leaves for six or seven minutes. Keep taking it out to see how it's looking if you must!
And then - enjoy!

Who would like this electric pizza oven?
We would say - anyone! It's such good fun there's really no limit on who would love it as a gift. It's especially good for  :


Anyone who loves company but can live without hours spent in the kitchen preparing and then clearing up! It allows you to prepare in advance and then enjoy the evening along with everyone else.


Families with children : kids love making their own pizzas and watching them cook. The oven is safe and as long as children don't touch the dome they can enjoy making a pizza without problems.


Those who enjoy having guests but find it difficult to cater for different needs. Provide plates of sausage, salamis, hams; prawns, pieces of salmon, trout; or delicious, fresh vegetables.


Put lots of brightly-coloured, flavourful veggie dishes on your pizza fondue table amongst fewer dishes of cheese and meats and see how suddenly everyone in your family wants to eat veg!


This is a great little item for students. It's so easy to throw a party with, it fits into a small space, doesn't require much cleaning and the food you provide doesn't have to be expensive. Ideal!


Still not convinced? Click on any of the large images on this page to go to Amazon. There, you'll find comments from people who already own this pizza fondue oven. Amazon gives it a hefty five stars.

Any disadvantages?
We are very honest with our reviews.  If there are disadvantages we will tell it like it is.
But in this case, honestly, we can only think of one (and that's really scraping the barrel!) which is that the pizzas are quite small - just over 4" each. Of course, you can always make more than one!

Apart from that, we really can't think of any. It's inexpensive (we were genuinely amazed at just how reasonably priced it is), it's fun and easy to use, it's well-made and reliable ... what more could anyone want?

Top Tips for using the Wimmeley pizza fondue set

Get everyone to grease their spatula before loading with pizza dough. It means the finished will slide off easily - without this they do tend to stick.


Bits will inevitably fall off into the oven and they can start to burn and smell after a while. Make sure you clean it thoroughly between uses.


You will want more than one - but slow down! Italians take time over their food. Do the same and you'll find you're actually eating less but feeling just as full - great if you're watching your weight!


Don't put it in a dishwasher! The oven  will clean easily using just hot water and a sponge; the spatulas may need a rougher surface wash and, because they're stainless steel, they're safe in the dishwasher.


If you want to use it for more than a pizza fondue party, use the spatulas for making bruschetta - or even biscuits. Or warming pastries. The possibilities are endless!


You can either buy ready-made pizza dough or make your own which is very inexpensive and easy to do. Follow this link for an easy pizza dough recipe.

Summary
There's only one conclusion - you have just got to LOVE IT!
☺  If you want a gift that will keep giving way into the future and makes an amazing gift all year round;
☺  If you want a kitchen 'gadget' for yourself which will be both a great investment for your own family and will give you the best parties ever;
☺  If you want a piece of kitchen equipment to reflect the Italian foodie and party-goer in you;
☺  If you are looking for an unusual gift for Christmas, for a wedding, for an anniversary, for young people, for older people, for a man or a woman -
☺This is it!!

All that's left to say is - Buon Apetito

---
If you want a much simpler electric cooker to cook pizzas very quickly, the Presto Pizzazz pizza oven may be just what you're looking for.
On the other hand, if you're looking for a portable pizza oven to be used in your own back yard, take a look at our review of  an outdoor pizza oven kit to convert your kettle barbecue. 
And if you want some great recipe idea for pizza toppings, have a look at our authentic Italian pizza recipes - you'll wonder why you ever bought someone else's! 
---
Some links on this page are affiliate links, which means that if you purchase a product through them, we receive a small commission. There is no extra cost to you.  This helps us keep the information on the website free of charge.  Because our integrity and your satisfaction are very important to us, we only recommend products we have purchased or would purchase ourselves, and which we believe would benefit you. To learn more please see our affiliates disclosure document.
If you liked this page, please let others know by sharing. Just click any of these buttons - it only takes a second!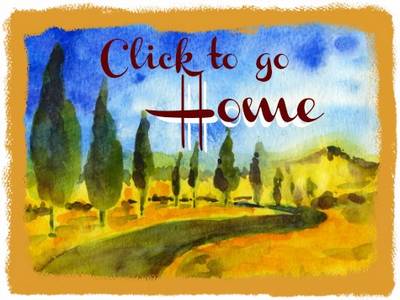 Ads by Google.