E-mail pen pal :
how the internet can help you improve your Italian

Want to know how to learn Italian quickly?  An e-mail pen pal could be the answer you've been looking for.

Why have an e-mail pen pal?
In the days when we were at school in the UK - many years ago! - teachers regularly arranged pen pal exchanges between pupils learning each others' languages. 
Sometimes those friendships lasted for many years - someone we know has kept in touch with her German pen friend for the last forty years!
As well as creating long-lasting friendships, pen pals were a fabulous way of learning a second language - at no cost. After all, what could be better than talking to someone of your own age and interests who actually lives in the country you're interested in, and is a native speaker of its language?
Having a 'snail mail' pen pal was a great experience - and having an internet pen pal is just the modern day equivalent.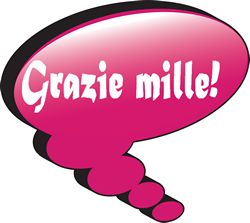 How to find an e-mail pen pal safely

Anyone looking for an internet pen pal needs to be careful.  The world wide web is notorious for allowing people to be whoever they want to be - and that can be dangerous.
Many websites calling themselves 'pen friend' sites are actually dating agencies; some will target young people and logging onto them often results in spam or computer viruses.
We recommend this particular e mail pen pal organisation because Cath has used it several times with great success; she has developed long-term friendships with people both in Italy and further afield. It's fun, it's exciting and it's really helpful in language development - for everyone involved.

Find an e mail pen pal with 'My Language Exchange'
Click on the image to go to the site.
This is a website which is very clear that it is set up for the exchange of cultural experiences and the development of language learning.
It operates in no less than one hundred and thirty countries with one hundred and fifteen different languages, and has over five hundred thousand members.
That's a lot of choice!

How to find the ideal e-mail pen pal
My Language Exchange has an excellent search facility.  Use it to narrow your criteria as much or as little as you want.
Cath's experience has been that to narrow the search by gender and age (as well, obviously, as language)  is the best way to find people who are likely to have most in common.
Sorting by 'last login date' makes it more likely that the results are people who are currently active on the site.
If you want to, you can also search by keyword so if you wanted to identify people with similar interests that's the way to do it. 
However, that does narrow the search considerably - it's better to find people with similar interests by calling up a broader profile and simply reading through the descriptions. You soon get an idea of who you think you would be comfortable corresponding with.
The site also enables you to put up your own profile; however Cath has found this to be a less successful way of finding a pen pal than doing her own search.

E-mail pen pal : how do I contact them?
On this site, you can have free membership which allows you to put up your personal profile and respond to any mails you may receive. 
You can also send a one word mail to anyone you think you would like to hear from - whether they write back is then up to them.
If you want to contact potential pen friends with more than a one word mail you will need to pay a small amount to become a member of the site - currently (2011) it is 6US$.<
In our view - a bargain!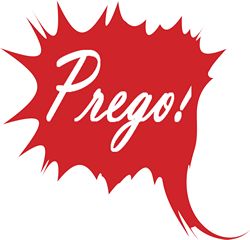 How to learn Italian successfully with an internet pen pal
**  Take the friendship seriously. If you write to someone and they reply, make sure you keep the contact going.
**  Remember, you're there to share your knowledge of your own language and to give each other support in learning. Do some giving as well as taking.
**  You will initially communicate via the protected e-mail on the site itself.  Don't disclose your personal e-mail address until you're sure the person you're corresponding with is worthy of having it.
**  Never give your personal address or telephone contact details until you have got to know the person extremely well.
**  Never, never arrange to meet the person you're corresponding with in a private pace, even if you think you know them well. If you meet up at all it should be in a public place, and ideally you should always take someone with you.
**  If you hear from someone you don't like the sound of, it's acceptable not to reply to them. If you want to be more polite than that just send a very brief e-mail thanking them for their contact but explaining you have enough contacts at the moment.
**  You can also select the option, when signing up, to disable the contact facility so that you cannot be contacted. That way, you have total control over the people you decide to write to.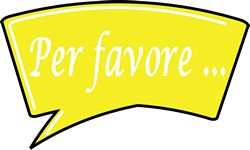 How to learn Italian : more facilities from 'My Language Exchange'
You'll see on the site that there are lots of opportunities to join study groups to help improve your language skills, and to help others improve theirs. They can be a scary thought at first, but once you take the plunge you'll find they're good fun - and you'll learn a lot.

Conclusion
This is a great way both to develop your language skills and to make friends with someone who actually speaks Italian as a native language. 
If you're looking for a dating site, you've come to the wrong place! 'My Language Exchange' is as safe as it's possible for an e mail pen friend site to be. It's genuinely interested only in promoting cultural exchange type friendships between countries.
Click on this link to take you to the 'My Language Exchange' website.

---
Want to start by practicing your Italian language skills without personal contact?  This page about how to learn the Italian language for free recommends the best place to do it.
---
More ways to learn the Italian language
---
If you enjoyed this article, we'd love you to let us know - just click the button below. Thank you!
---

Click to go back to the home page.
---
Ads by Google.