Our policy on your privacy.
Your privacy is as important to us as it is to you. Here's how we deal with it.
Overview.
Our own privacy is important to us when we visit other people's websites so we know how important it is to you, our visitors.

We strive to maintain the highest standards of decency and integrity in everything we say and do, so on this page we make clear exactly the kind of information we receive and collect when you use our site, and how we safeguard it.




Personal information.
We never collect personal information without your knowledge. If we ask for information like your name or e-mail address it's because you have volunteered to give it to us, for example if you sign up for our online magazine, participate in a competition or get in touch through our 'contact' page.

If you do give us this kind of information, we give you a 100% promise in return that the information will be used only for the reason you've shared it.

We hate spam. We will never send you any information you have not requested. Even if you opt to receive information (like our newsletter) when you sign up with us, we will make clear exactly how you can stop receiving it.

We will never sell or share your information to any third parties for commercial use. It will be used only for the purpose you provided it on our own site.

If you choose to purchase items through the site, we may need to forward your information so that your order can be fulfilled - but you will always know we're doing it.

We may very occasionally need to allow access to our database by other people who provide us with services such as technical maintenance, but only for the purpose of providing those technical services.

Non-personal information.
Like almost every other website, Explore-Italian-Culture.com collects and uses information collected in "log files"


This type of information includes the name of your Internet Service Provider, your Internet Protocol address, the name of your Internet Browser, and other numerical data such as which pages you visited and how many pages you looked at.

This information is purely statistical and is not linked in any way to personally identifiable information. The reason we collect it is so that we can constantly improve your experience of visiting us.

It is not used for any other purpose, and it is never given or sold to any other organisation for commercial purposes.

Use of cookies, web beacons and geotargetting.
At Explore-Italian-Culture.com we do not use cookies on our site. However, some of our business and advertising partners do use them to collect data which help track trends in website use, and to keep note of how many times you've seen an advertisement. This is so that you can continuously be provided with fresh information and adverts which are relevant to you.

Cookies are tiny bits of code that are placed by a website on your computer to collect non-identifying information to tell the web server that you have returned to a specific page.

A web beacon is used to monitor your journey around the website or collection of sites. The kind of information it collects would be your browser type, operating system, web pages visited, time of visits, content viewed, advertisements viewed, and other such data. No personally identifiable information you give us is shared through web beacons.

Again, third party services on our site may use beacons together with cookies to understand how visitors use the pages and content on our site. This helps us understand what visitors are interested in so that we can alter our content accordingly and give you a better quality of service.

However, you can rest assured that no personally identifiable information you give us is provided to anyone for cookie or web beacon use, so you cannot be personally identified from our web site.

Can I control cookies?
Absolutely. You can accept or decline cookies by modifying the settings on your web browser. That said, choosing to decline cookies may mean that some parts of our website won't work properly for you.

The use of cookies, web beacons, or similar technologies by advertising or affiliate services we use is subject to their own privacy policies, not ours, and for that reason we disclaim all liability in connection with their use.

An additional note about Google Adsense.

If you elect to click on an advertisement on our site which is generated by Google AdSense, a cookie may be dropped on your browser. The data gathered from these cookies will be used to help AdSense publishers better serve and manage the adverts on site(s) and across the web.

Google uses the "DoubleClick Cookie" to serve ads. This cookie enables Google to serve ads to users based on their visits to sites on the Web. To learn more about the Google Adsense policy and / or to opt out of the use of their cookies, please follow this link to the Google ad and content network privacy policy.

Parents and Children.
We work hard to make sure that Explore-Italian-Culture.com is a family-friendly site. However, it is not intended for use by children without parental supervision, particularly children under thirteen years of age.

We operate in compliance with the Children's Online Privacy Protection Act and will never knowingly collect or use personal information from anyone under 13 years of age. Children between the ages of 13 and 17 must have permission from a parent or legal guardian before purchasing anything from our site, asking questions or sharing stories.

If you're worried about your children's activities or their privacy on our site, please e-mail us through our 'Get in touch' page.

Updates to our policy.
We may from time to time need to review and update this policy. If we do so, we will make it clear on our site and there will be a link to the revised document.

How you can correct or remove information.
In the unlikely event of Explore-Italian-Culture.com being sold, information we have obtained from you through your voluntary participation may transfer to the new owner. In that event, you will receive notice through our website of the change and we will make reasonable efforts to ensure that the purchaser honours any opt-out requests you might make of us.

We provide this privacy policy as a statement to you of our commitment to protect your personal information.

If you have submitted personal information through our website and would like that information deleted from our records or would like to update or correct that information, or if you have any further questions, please be sure to use our contact page to talk to us.

Agreeing to terms.
Your continued use of this site indicates acceptance of this privacy policy.

If you do not agree to it, please do not use this site or any of the services we offer.

If you have any particular worries, questions or comments about this policy, please use our contact page to let us know.

Other legal policies.
If you'd like to see any of our other legal policies, please click on the images below.

If you liked this page, please let others know by sharing. Just click any of these buttons - it only takes a second!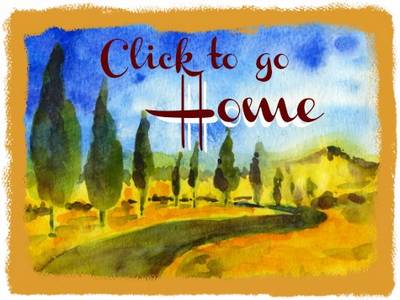 Ads by Google.