An authentic Italian raspberry recipe - delicious on a summer's day.
This raspberry recipe is one of the best Italian dessert recipes for a hot summer's day - healthy, quick to make and delicious to eat.
Raspberries - the health benefits.
We admit it. The best dessert recipes from Italy are not usually known for healthiness - they're much too full of creamy niceness for that!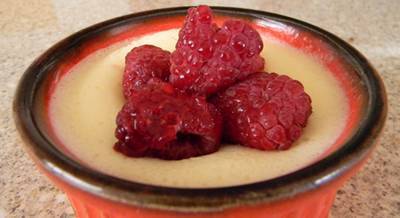 But raspberries have huge health benefits. Known to be a "superfood", they are not just a  great source of vitamins and minerals but also a provider of anti-carcinogens - cancer-fighting antioxidants.
Known in Italy as "fruit of the gods", any kind of berries can be used for this dessert - mix them for a really super-superfood!
This recipe will be enough for four people and takes only a few minutes to make, but does need to be left to chill for at least an hour before serving.

Raspberry recipe : ingredients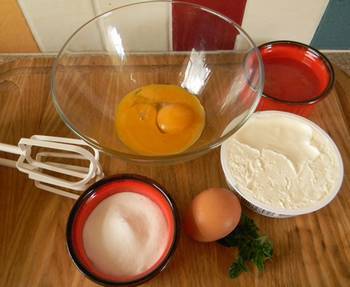 ✱  200 grammes (7 oz) Marscapone cheese
✱  6 tablespoons sugar - caster sugar is best, but any sugar will work
✱  4 medium sized eggs
✱  1 tablespoon Amaretto liqueur (optional - can be left out)
✱  A sprig of mint (if liked) for decoration

How to make this most delicious of all raspberry recipes
Please note : we use a hand-held electric blender throughout this recipe - it makes the whole process much quicker.
✱  Put the Marscapone cheese in a mixing bowl and add the sugar. Beat until they are combined and smooth.
✱  Be careful with this - you'll find at first that the sugar can fly all over the place if you whisk too hard!
✱  Carefully separate two of the eggs into different bowls - don't put them into the cheese yet. Keep the whites and yolks in their own bowls.
✱  Now separate the other two eggs. Put the yolks in with the other yolks but keep these whites separate.

✱  Lightly beat the yolks together, then add them slowly to the cheese mixture, beating all the time.
✱  If you're using a liqueur add it now, stirring into the mixture until it's dispersed.
✱  Now, making sure your whisk is clean and free of egg yolk, whisk the egg whites together until they're stiff.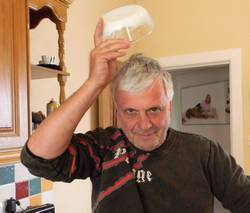 ✱  When they're properly done you should be able to turn the bowl upside down without the eggs dropping out!
✱  Add the egg whites to the cheese mixture by folding them in a bit at a time. This adds air bubbles and helps the mixture to set.
✱  Once the ingredients are all mixed together spoon it into individual glasses or bowls and put into the refigerator to set.
✱  Leave it for at least an hour, longer if possible.
✱  When you're ready to eat it, add the raspberries on top and, if you like, a sprig of mint on each.
✱  This raspberry recipe should then be served immediately - if you leave it too long the raspberries may sink!

BUON APPETITO!
---
Have a look at some more of our oh-so-delicious best dessert recipes.

And here's a special recommendation - if you love berries, you'll adore this gorgeous strawberry dessert pizza recipe.
---
If you enjoyed this article, we'd love you to let us know - just click the button below. Thank you!
---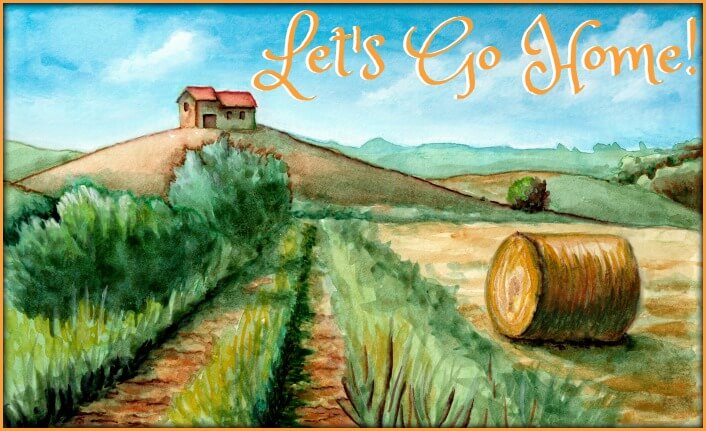 Click to go back to the home page.
---
Italian-issimo!
---
Ads by Google.
Some links on this page are affiliate links, which means that if you purchase a product through them, we receive a small commission. There is no extra cost to you.  Because our integrity and your satisfaction are very important to us, we only recommend products we have purchased or would purchase ourselves, and which we believe would benefit you. To learn more please see our affiliates disclosure document.