Renting Laura's apartment in Rome: the special experience of staying as a friend, not a tourist.
Want to jump to a particular section? Use these links.
Renting an apartment in Rome gives you a very special experience: you're staying in a local neighbourhood as a member of a community. You shop for fresh foods in local markets; you're greeted with a cheery "Buongiorno" when you buy your morning pastries at the local baker's.
You're not a tourist. You're a friend.
And if you want to stay near the Vatican, but within easy, quick reach of the rest of Rome, Laura's apartment could be the answer to your prayers.
Cath stayed here when visiting Rome alone in 2018 and has this to say:
"Staying in this apartment for a few days was probably the best accommodation experience I've had in Rome. Living in a supremely clean, well-stocked apartment in quiet local neighbourhood, whilst having easy access to everywhere I wanted to visit, was ideal. Shopping and eating locally made my stay so much more relaxed - and less expensive - than staying in a hotel in central Rome".
Where is Laura's apartment?
It's about ten minutes walk from the Vatican Museums, fifteen from St Peter's Square. To get to the rest of Rome - if you don't want to walk, or need to go somewhere quickly - Cipro Metro station is literally four or five minutes walk away.
Worried about using the Metro? Don't be! See Cath's guide, here. (It will open on a new page so you can come back here easily).
What's the apartment like?
What's the neighbourhood like?
Eating.
Shopping.
Getting about.
---
Want more information about staying in Rome? These articles will help.
---
If you enjoyed this article, we'd love you to let us know - just click the button below. Thank you!
---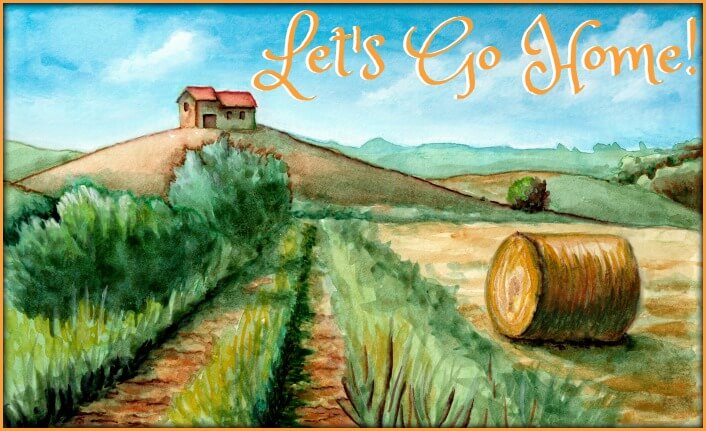 Click to go back to the home page.
---
Italian-issimo!
---
Ads by Google.
Some links on this page are affiliate links, which means that if you purchase a product through them, we receive a small commission. There is no extra cost to you.  Because our integrity and your satisfaction are very important to us, we only recommend products we have purchased or would purchase ourselves, and which we believe would benefit you. To learn more please see our affiliates disclosure document.