A snail mail pen pal can help improve your Italian!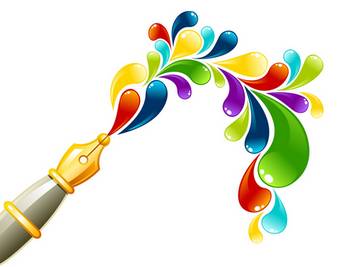 Trying to learn the Italian language? A snail mail pen pal is a fun way to do it.

We look at paid and free international pen pal sites and give away a downloadable e-book!

Snail mail? In this day and age?
There's nothing quite like the anticipation of a letter arriving in the post. It's just simply more exciting than getting an e-mail in your inbox!
But if you've never had a 'snailmail penpal' before, it can sound a bit daunting. How will you get to know them? What will they expect? Will they criticise your use of Italian? - or, worse still, your use of your own language?

The answer is - a definite and resounding - no!
How do I know? Because some of my very best friends in the whole world are letter-writing pen pals! It's a great way of meeting people, and of developing your knowledge of the language and culture of countries other than your own. Try it!

How does it work?
Many a snail mail pen pal starts off as an e mail pen pal. Once you get to know each other, you can mutually agree to swap addresses and begin to write letters offline.
Your letters can be as long or as short as you want - it's up to you to decide. They can be in your own language, in Italian, or in a mixture of the two. They can cover whatever you want them to cover - daily life, information about culture, recipes - whatever you two between you decide you want.
You will find over time that your friendship develops just like any other friendship. And the benefit for you?
You get to improve your Italian and make a friend in Italy, all at the same time!

How will this help you to learn the Italian language?
If you decide to write to each other in your own language - which is easier at first while you're getting acquainted - you will have the experience of reading Italian. You can use a dictionary to help you with words you don't know.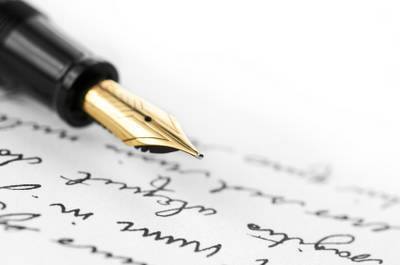 And, as you develop your friendship, you'll find your ability to read getting better and better - and you'll be helping your penpal to develop their skills in your language at the same time.
Once your confidence develops you will want to start writing in Italian too.  Try just a little at a time. 
And, importantly, decide between the two of you how you will deal with correcting mistakes - you don't want to sap your confidence, and equally you don't want to drain the confidence of your new-found friend, either.
Take it slowly, one step at a time, and you'll be fine.

Then take it one step further!
Once you develop your friendship, think about putting little gifts in with your letters - they don't need to be big or expensive - just thoughtful. A postcard of your home town; pictures of you and your family, a friendship card. Find out what your friend enjoys and think about what you could send to add to her enjoyment - a pack of seeds for a gardener, perhaps, or a bookmark for someone who loves to read.

Where to start?
If you'd like to start with an online friendship and then graduate to snail-mail status, have a look at this page which gives you more detailed information about how to find an e mail pen pal.

Note of caution  :
Be careful about other e-mail penpal sites - many of them are dating sites and if you connect with them, you'll end up getting a lot of spam e-mails.

The best (paying) international pen pal site
International PenPals is the site Cath has used to find friends all over the world since she was a teenager (and that's a long time!). Based in France and Australia, they were founded in 1967 and now have pen pals in over a hundred countries. They've been featured on TV and in the press, and are very well-respected.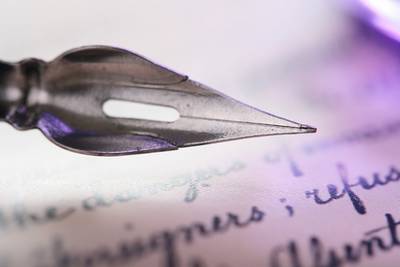 Their site has an online application form and the same form in a printable version if you don't want to send personal information via the internet.  They match friends according to gender, age and interests.
The main drawback with this organisation is that they don't always find you friends in your requested location. As they've grown in size they have got better at this, but of the 14 friends you will be given in return for your payment, it's likely that not all of them will be in Italy. 
Your name will also be given to fourteen other people but again, not all of them will be in Italy nor even necessarily Italian speaking.  It's a chance you have to take.
This is not a free service - it costs £20 ($30) but if you're over 60 the price reduces to £17 ($25).
To have a look at their website, click on this picture link which will open in another page.


Pen pals for schools
The International Pen Friends Association (above) also caters for entire classes of pupils. It's a great way for children to share their culture and learn about others, particularly if they are learning a second language as part of their curriculum - and the cost is a very reasonable one.

---
Want to start by practicing your Italian language skills without personal contact? This page about how to learn the Italian language for free recommends the best places to do it.
---
More ways to learn the Italian language
---
If you enjoyed this article, we'd love you to let us know - just click the button below. Thank you!
---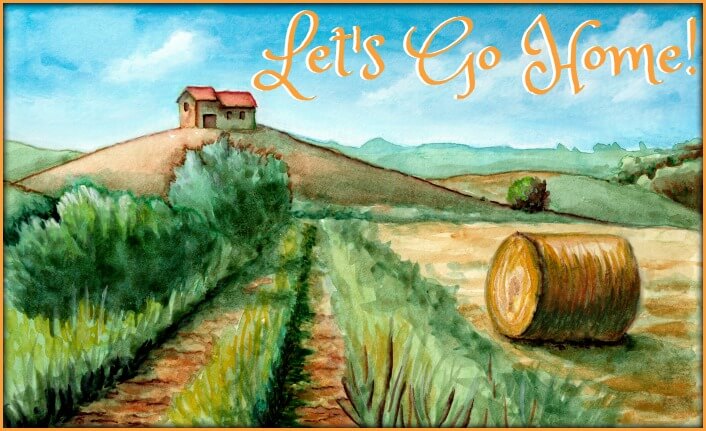 Click to go back to the home page.
---
Italian-issimo!
---
Ads by Google.
Some links on this page are affiliate links, which means that if you purchase a product through them, we receive a small commission. There is no extra cost to you.  Because our integrity and your satisfaction are very important to us, we only recommend products we have purchased or would purchase ourselves, and which we believe would benefit you. To learn more please see our affiliates disclosure document.