Fontanini outdoor nativity displays :
add Italian tradition to your Christmas!
Italian Christmas decorations are generally low-key. An exception is the lighted outdoor nativity displays created in Italy by the Fontanini group.
Here's one of the best.

External Italian Christmas decorations in private houses are far lower-key than those in other countries - you may see the occasional Santa climbing a rope ladder clinging to the outside of a home, but that's about it.
Fontanini, who are renowned for their internal nativities, have produced some outdoor nativity displays particularly for the American market. This is one of them.
At around four feet (48") high, it consists of three separate pieces - the Holy Family -  and the attention to detail shown on all their indoor nativities is just as evident on this piece.
So that you know exactly what you're buying, please note these points about this display  :
*  It's not three dimensional - it's 2D.
*  In the dark, although it has lights, they show only an outline. If you want the entire piece lit you'll need to place some spotlights nearby.
*  It needs staking firmly into the ground, and ...
*  .. If the weather where you live is particularly harsh we're not convinced it would stand up to the elements. In this case, you'd be better using it as an indoor display.

---
If large, individual, Italian-style statues are what you're looking for, build your own outdoor Christmas scene with an outdoor nativity set.
This link will help if you're looking for a basic indoor Italian nativity which you can add to year on year.
This is a beautiful, back-lit, indoor Christmas nativity scene set in a grotto.
If you're looking for a less expensive gift, Fontanini make the most gorgeous nativity snow globes which will become a treasured family heirloom.

---
The history of and more information about Christmas nativity sets
Outdoor nativity displays to our home page about Italian culture

Some links on this page are affiliate links, which means that if you purchase a product through them, we receive a small commission. There is no extra cost to you.  This helps me keep the information on the website free of charge.  It also helps support our family and my chickens!  Because our integrity and your satisfaction are very important to us, we only recommend products we have purchased or would purchase ourselves, and which we believe would benefit you. To learn more please see our affiliates disclosure document.
If you liked this page, please let others know by sharing. Just click any of these buttons - it only takes a second!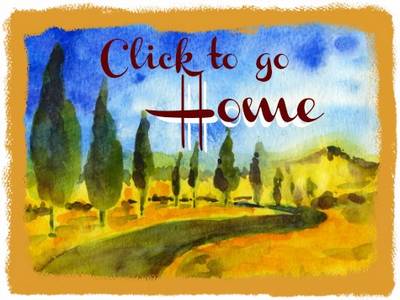 ---
Ads by Google.