Map of Venice, Italy :
we review the best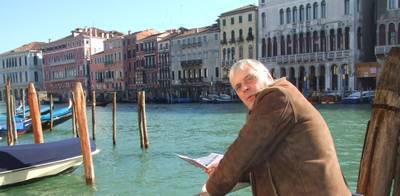 Where to now? Mike loves maps!
Venice is a beautiful city, but can be a maze if you don't know where you're going.



We review the best to make sure you find the most suitable map of Venice, Italy for you.
When we first went to Venice we got lost almost all the time - and that in itself can be good fun. But if you're tight on time you'll need a good street map so you can keep tracks on where you are.
There is a multitude of maps available. We review some of the best we've used - both street and, importantly for Venice, maps of Vaporetto (local water-bus) routes.

Have you got a favourite map of Venice, Italy?
Tell us about it here!
If you have a map of Venice you couldn't do without, tell us all about it.


Here are some of our favourites.

Click below to see reviews of some of the best Venice maps on the market, together with an option to buy at the best price we can find on the internet.



Guido Brunetti : Venice maps.
Guido Brunetti : his map of Venice, Italy. If you love the Donna Leon books about Italian detective Guido Brunetti, you'll love this part map, …
Waterbus map : Venice, Italy.
Waterbus map of Venice, Italy. This inexpensive little map of 'Vaporetto' routes is a must-have if you're visiting Venice and want to move …
---
Map of Venice, Italy to our
home page about Italian culture