Travel to, in and around Rome
Rome: how to travel to, in and around the Eternal City.
So you're going to Rome but you're not too sure how to get about?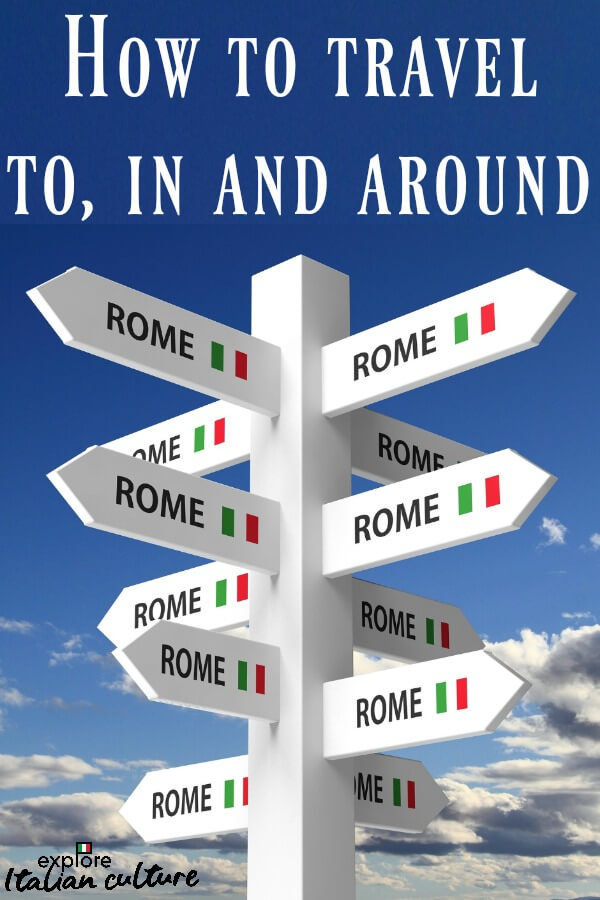 All roads may lead there, but the first time in any place you're not used to can be an uncomfortable experience. Where to go, how to get there, wondering whether public transport is safe...
Add in a large, hot city in a language you're not used to and may not speak, and it can be a recipe for stress - and quite possibly, distress.
Our aim in writing the articles on this page has been very simple: to take that stress (and distress) away.
Or most of it. 
We understand that you'll probably still be a little anxious. But with good planning, using the information on these pages, you'll be streets ahead of most people who arrive in the Eternal City, unprepared.
So whether you're planning to travel by plane, train or automobile, you'll find all the information you need here. Just click on any of the images or the headlines in each section to go straight to that information.
---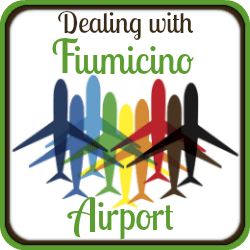 If you're on a long-haul flight, for example from the States, or one of the scheduled airlines, chances are your first experience of Rome will be Fiumicino airport.
Always busy, always crowded, often full of hot, irritable travellers, there are secrets we've discovered when flying to and from Fiumicino which make it much easier to deal with.
What are they? Click the pic or the headline to find out.
---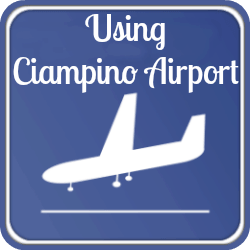 You're likely to travel to and from Rome's second airport if you fly with one of Europe's budget airlines. It's one of Europe's busiest but it's not very big, which inevitably makes it chaotic and congested. 
Our information covers both arrivals and departures: getting safely through security and passport control, customs, facilities including internet access, shopping, eating and drinking.
If you know you're going to be using Ciampino, our tips will ensure you do it with the minimum of stress.
---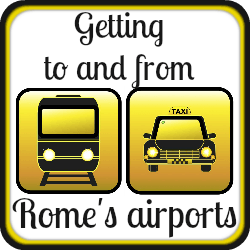 So you've arrived at the airport and survived - Congratulations! Now it's time to get yourself into Rome centre and safely to your hotel.
There are a number of ways of doing this, partly depending which airport you arrive at. We cover them all, from both Fiumicino and Ciampino.
Public transport, coach, taxi or private transfer - read all the information about each travel option and decide which one is best suited to your family's needs.
---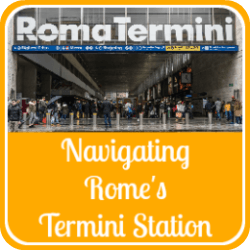 Travel from either airport may well bring you to Rome's major railway station: Termini. It's also the place you'll depart from if travelling to anywhere else in Italy is on your agenda.
If this is your first experience of it, it can be a bit of a shock to the system. Negotiating such a large, busy station in a language you don't know is daunting. 
In this article you'll find everything you need to know about Termini to make sure you pass through it with confidence.
---
Thinking of using Rome's Metro system to get around the city?
We have 5 tips to help you negotiate it, including a map so you know exactly where you can and can't travel, times of operation, where to buy tickets and how to keep yourself and your family safe. 
Here's a tip: don't try to use it before you've read what we have to say!
---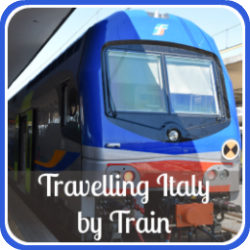 Planning to travel outside Rome by train? It's an efficient, adventurous way to get around and allows you to travel as Italians do, seeing the country more as a traveller than a tourist.
You'll find invaluable tips about using the Italian rail network with confidence: booking your tickets, finding your train, what to do with luggage, food on board, toilets (it's important!) and travelling with your bike or your dog.
We guarantee you'll have a great time taking the train - as long as you get the facts before you go.
---
Planning your trip to Rome and not sure when to travel?
If you need information about the best time of year to travel to Rome, or the kind of weather you can expect when you get there, take a look at our articles about Rome's weather through the seasons.
The Eternal City is amazing at any time of year, as you long as you come prepared. Here you'll discover exactly what types of preparation you need to make.
---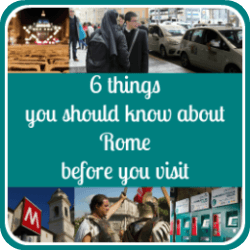 So your travel is sorted, you know when and where you're going - but what do you know about Rome itself? 
Here we have 6 tips which will help you get the best out of the Eternal City. From why Rome's taxi drivers are magicians to why it's best to search for a priest when crossing the road, to what to do when you meet a Roman gladiator...
Don't leave home before you've read it!
---

Click to go back to the home page.