Italian pasta recipes : from how to make pasta to creating delicious meals.
Quick and easy Italian pasta recipes : each authentic recipe has been handed down from friends in Italy and tried and tested by us! 
Everyone knows that pasta is a huge part of Italian food culture. In Italy it's eaten as a course on its own - between the appetizer and the main (usually meat) course.
At special occasions like weddings, it's not unusual for there to be two or more pasta courses.

So next time you're invited to a real Italian celebration don't be tempted to fill yourself up with the first dish - there will be many more to come!

Each link will take you to one of our simple, delicious recipes.
Have fun!

---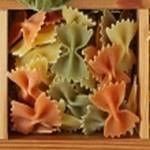 Lots of people are wary of making their own, but there's really nothing to it. It's fast, fun, and the taste is simply delicious. 
This recipe will give you a delicious meal in minutes.

---
Have fun making different types of colored pasta using only natural ingredients.
It's so easy to do, and your kids will love helping.

---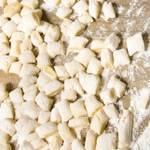 Lighter than the shop-bought version, this gnocchi recipe makes the most delicious, filling, winter meal in half an hour.
So, as the nights draw in, warm your family with gnocchi!

---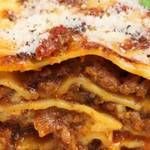 Lasagne is one of the most well known of Italian pasta recipes. Here we demonstrate how to make a meat lasagne with a delicious cheese sauce. 
Great comfort food!

---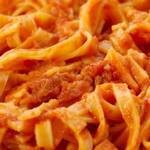 Yes that's right - not spaghetti but tagliatelle bolognese. Did you know that spaghetti should never be used with a meat sauce?
You'll be surprised how much difference this delicious recipe makes to a standard dish.

---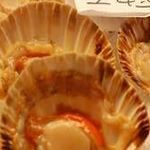 This versatile recipe is delicious on its own but even better when served with one of our fresh pastas.
For best results team it with one of the wide, ribbon pastas like tagliatelle.

---
Another of our delicious fish recipes, this one can be as simple or as complicated as you like.
Fresh or dried pasta, fresh or tinned crab - the choice is yours. Either way this is a simple but luxurious dish.

---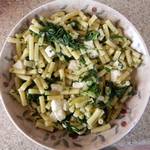 One of the most popular authentic Italian pasta recipes, this is a new spin on macaroni cheese - macaroni with mozarella.
A great dish for vegetarians and for those in a hurry, it's a nutritious, delicious meal you can make in minutes.

---
Summer or winter, salad is always on the menu in Italy. This recipe is the ultimate salad. Colourful, tasty and healthy, the combination of flavours is to die for.
---
If you like to make your own pasta, try turning your hand to making pizzas too. Here are some authentic Italian pizza recipes which are easy to make and delicious to eat! 
Looking for a gift of Italian pastas to send to friends? This link will take you to one of our trusted affiliate sites which allows you to design your own gourmet Italian food basket which includes delicious pastas and sauces.
Finish off your meal with one of our simple, deliciously authentic Italian dessert recipes - they are so absolutely scrummy!

---
If you love to make your own Italian pasta recipes, you may like our Italian bread recipes  too - they're all so easy to make and so delicious to eat!
---

Click to go back to the home page.