Mother's Day recipes :  a very Italian way of spoiling your 'mamma'
Looking for special gifts for your mother on her special day?
Do what the Italians do - make one of her favourite Italian Mother's Day recipes!
It's not that Italian families are mean - far from it. Their generosity knows no bounds.
But they don't necessarily see spending lots of money as the best way of saying "thank you" to their mother on her special day.
Instead, they try to make her feel cherished by being more imaginative and creating personalised, special  Mother's Day gifts - writing a poem, sending a letter or - as food plays such an important part in Italian culture - by cooking her a meal.
So if you have an Italian mother in your life - or if you have a mother of any nationality and you want to spoil her - there's no need to break the bank. 
Here are some of the most delicious Italian Mother's Day recipes we know.
Spend time making any one of these and give it with love - a priceless gift for your mother.

---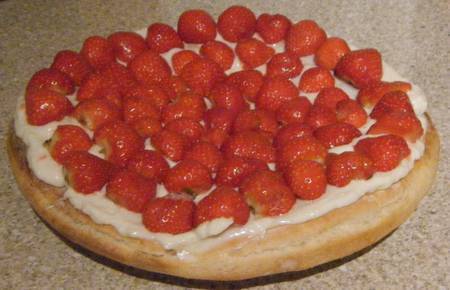 A combination of pizza, strawberries and cream. Without doubt one of the most delicious and decadent Italian desserts we know and the top of our list of Mother's Day recipes.
No mother could resist this temptation - and the bonus for you? - You get to share it with her!

---
This deliciously rich dessert is not for those on a diet! Flavoured with lemon and orange zest, it's Sicilian in origin and a popular choice either at a dinner or a picnic.
Bake it in advance and wrap it in a special box - it will delight any mother, Sicilian or not!

---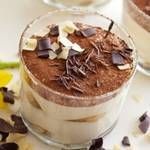 This one is chocolate all the way!  Here we describe an alcohol and egg- free version of the most famous Italian dessert of all time.
One of the most special Mother's Day gifts for the mother-to-be in your life!
---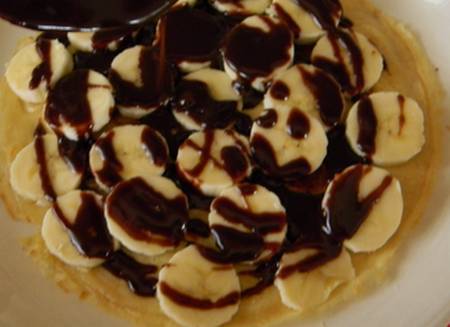 This simple Italian dessert is one of the best Mother's Day recipes for families with young children - let the kids have fun beating the mixture and tossing the pancakes! 
Combine it with cold, fresh orange juice and a steaming mug of Italian coffee to make the most delicious Mother's Day breakfast ever.

---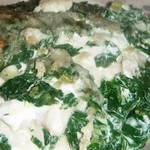 This one is great for the mother who has a savoury, not a sweet, tooth.  It's just as delicious, just as indulgent, and just as easy to make.
Ideal for vegetarians, ideal for cheese-lovers, ideal for those looking for unusual but very special Mother's Day gifts.

---
So you have a mother who's on a diet?  No problem!
This gorgeous pasta salad not only looks spectacular and tastes delicious, it's low in calories and saturated fats and high in everything good about the Mediterranean diet - fish, pasta and fresh veg.

---
Looking for a gift for a mother who loves to cook? What about one of our Italian-made pasta machines - perfect pasta every time!
If your mother is planning a trip to Venice, how about buying her a romantic Gondola ride as a surprise gift? She'll have the trip of a lifetime!
---
Learn about the customs of an Italian Mother's Day.
---

Click to go back to the home page.