Italian dessert recipes to make your mouth water!
Italian desserts are rich, creamy and absolutely not low fat!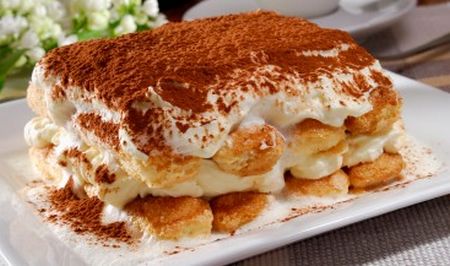 These Italian dessert recipes are simple to make yet look amazing.  Impress with these and our other tasty authentic recipes.
Everyone knows about ice cream in Italy. You just can't beat it.
But what about other desserts? Here is a selection of our very favourite authentic recipes, with thanks to our friends in Le Marche who have so generously shared their favourites.
---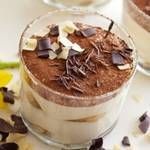 Tiramisú is one of the most well-known of desserts in Italy. This recipe is an alcohol and egg free version, but just as tasty as the original.
Great for kids, pregnant women and vegetarians - and the whole family will love it!

---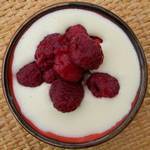 Want to feel healthy whilst eating a scrummy Italian dessert?  This recipe contains raspberries - one of the best "super-foods" around.
So you can spoil yourself with the creamy dessert base and convince yourself you're eating healthily with the fresh raspberry topping - ideal!

---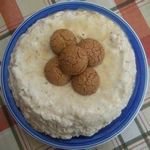 This is one of the most delicious of Italian dessert recipes we know and a particular favourite with our family.
Full of creamy goodness, it mixes nougat with crunchy Amaretto biscuits to create a taste that's just to die for.

---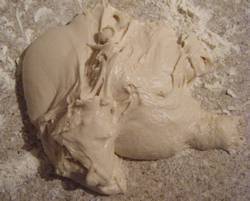 Not well-known outside of Italy, this is a lovely base for a scrumptious dessert.
It looks - and is! - sloppy to make but it's a simple recipe and with the right topping, delicious to eat!

---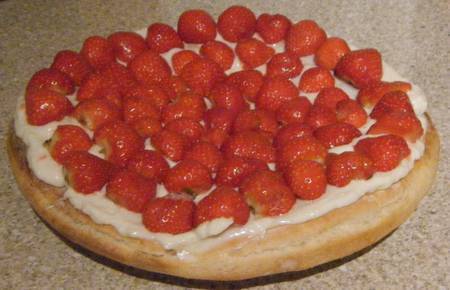 Although any fruit topping can be used on a sweet pizza, strawberries are particularly delicious.
This recipe combines the fruit with a delicious creamy base to make a gorgeous summertime recipe.

---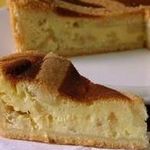 This gorgeous pie is wonderful at any time of year, but in Italy is traditionally sold by the slice and eaten only at Easter.
Originally from Naples, it's one of the classic Italian dessert recipes now eaten throughout the country.

---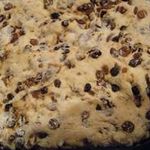 Think of Christmas food and pizza won't necessarily be first on your list. 
This delightful sweet pizza is a recipe specific to Le Marche. Crammed with all the flavours of Christmas, it's eaten as a biscuit throughout the holiday period - accompanied, naturally, by an espresso!

---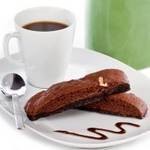 A particular favourite at both Valentine's Day and Easter in Italy, chocolate biscotti are perfect comfort food at any time of year.
This recipe is easy to make - and a bit too easy to eat!

---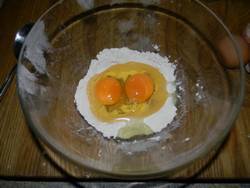 Pancakes are used in Italy all year round, not just at Mardi Gras.
This is a simple recipe which makes the most delicious batter in minutes. All you need to do then is add your favourite filling!

---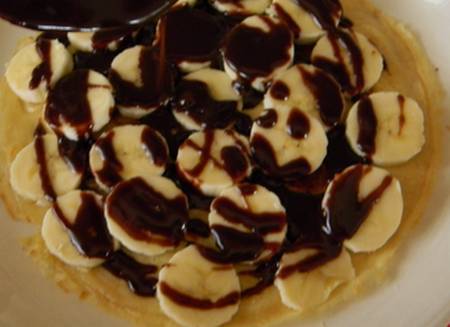 Mmm - one of our favourite quick and simple dessert recipes.
This one combines chocolate with bananas (it's fruit so it must be healthy!) to make a really scrumptious dessert in minutes.

---
Love Italian desserts and want to make a meal of it? Try cooking pasta - it's easy, and great fun to do!
These desserts can be very rich.  To balance it out a little, combine a dessert with a simple Italian salad.
---

Click to go back to the home page.