Delicious Italian bread recipes
Authentic Italian bread recipes for you from our kitchen in Le Marche : savoury,  sweet, machine or hand made - we have the perfect recipe for you.
Let's be honest. There's really nothing nicer than the smell of fresh bread.  And when that smell is combined with a pot of good coffee and it's coming from the kitchen of our home in Le Marche - well, there's just nothing in the world to beat it.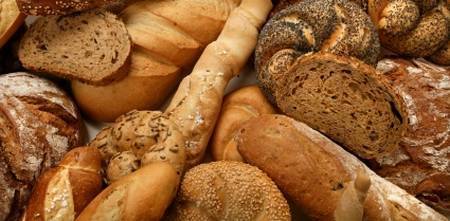 Bread is a staple of the Italian diet and has been since the days of ancient Rome when it was so important it was used as the very first Italian wedding cakes.

These days it's used with appetisers, in soups as part of salads, to mop up a lovely Italian pasta sauce or just as a pre-dinner snack. You'll always find it on the table as part of whatever meal is being served.
How much nicer, then, to have at your fingertips some authentic Italian bread recipes which are delicious, yet quick and simple to make.
Here's our choice of the best.
---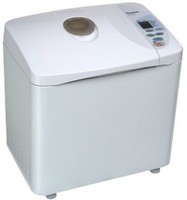 Don't tell our Italian friends, but we often use our bread machine to help us make delicious bread and pizza dough. We've had the same machine for twenty years and it's still going strong.
We share with you the benefits of what we think is the best bread machine on the market and details of the cheapest place to buy online.
---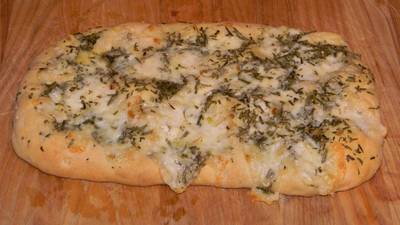 This is probably our favourite Italian bread recipe ever. It's easy, fairly quick, and very versatile.
Our recipe can be the straightforward flat bread version, or we give alternative flavourings if you'd prefer to include cheese, tomatoes, olives - the world's your flatbread!
---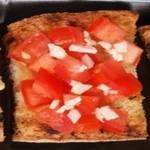 Bruschetta is one of the easiest Italian bread recipes and the most popular of starters. Perfect finger food, perfect party food, perfect picnic food - what more could you want?
This recipe comes with a variety of topping suggestions and is particularly good if you have vegetarians in the family.
---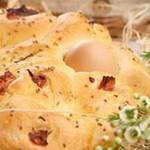 Eggs and bread - two staples of the Italian diet. This is a really delicious sweet bread recipe which, as its name suggests, is eaten only at Easter in Italy.

It's a little time-consuming but a great addition to your Easter Sunday meal or your Easter Monday picnic.

---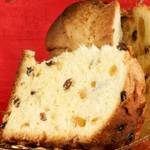 As its name suggests, Panettone is a seasonal bread recipe traditionally made at Christmas.
Full of nuts, raisins and Christmas spices, it has regional variations and can be adapted to the likes and dislikes of your own family.
Eaten on its own with coffee, or as a dessert recipe with oodles of cream, it takes time to make - but is it worth it? Absolutely!

---
If you like the taste of home-made Italian bread recipes, you'll love making your own pizza. See our easy to follow how to make pizza dough recipe for more.

Making fresh Italian pasta is simple and fun for all the family. Find out how at this link.


---

Click to go back to the home page.