Things to do in Rome:
learn about Rome's attractions before you travel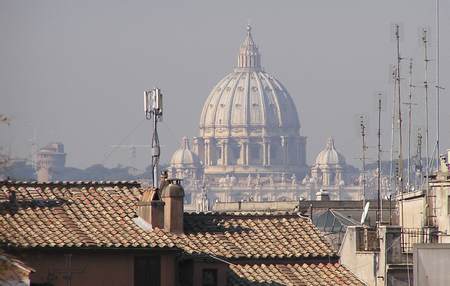 On this page  you'll find everything you need to know about things to do in Rome, Italy :  where to shop, attractions and Roman culture.

Before you go  :
Learn about ancient Roman culture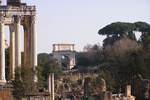 Rome's skyline is instantly recognisable - its buildings have been world-famous attractions for centuries.
Modern Rome and the Rome of ancient Italy co-exist.
This page leads you to the background of Roman culture and how Rome today has become one of the world's greatest cities.

Things to do in Rome  :  places to go, people to see!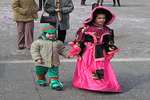 Rome's actually a very child-friendly city, but dragging kids around historic sites can be a nightmare, specially in the searing summer heat.
This page suggests other things to do in Rome with kids to keep them happy.

Wander through the Trastevere district -
one of the best places to visit in Italy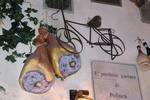 If you love Italian culture, you need to visit the Trastevere district of Rome.  It's buzzy, full of character, and being there is like being in an Italian village.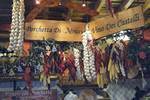 Wandering round the city's markets is one of the most enjoyable activities in Rome. From fruit, veg and flowers to souvenirs and 'antiques' - it's all there!
This page tells you where to find the best of Rome's markets.
Go to Rome's gladiator school!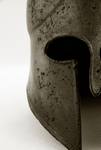 This is a must! Everyone who goes enjoys it, no matter what age or cultural background.
Start with a bit of learning about how gladiators lived, have a look at some original gladiator weapons and then - learn how to fight like a gladiator in a real arena!
This page gives you all the information you need, plus a direct link to book.  If you want a really memorable, out of the ordinary treat for the whole family while you're in Rome - don't miss it!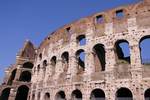 This is a definite must-do. The Ancient Roman Colosseum is the one place everyone associates with Rome.  It's an astonishing sight.
This page tells you all about how to get to this best loved of Rome attractions, together with opening times and ticket information.
And if you are at the Colosseum on Good Friday you will get the opportunity to ...
Ever wondered how people get to see the Pope?  Where he goes in the summer? Where he says mass at Easter in Rome?
This page tells you all about the Pope : where and when to see him, how to get tickets, where to buy souvenirs, and more.
Spend some time on Rome's beach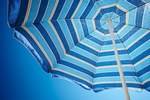 Yes, you heard it here first - a beach right in the centre of Rome!
It may not be the greatest beach in Italy, but in the heat of the Rome's summer it's one of the great treats that Rome has to offer.

The weather in Rome, Italy -
see how it will be before you go!
Accommodation in Rome, Italy :
our personal reviews will help you choose where to stay
---

Click to go back to the home page.