Chocolate biscotti: perfect Italian finger food
Italian food customs almost always involve chocolate.

These delicious chocolate biscotti are perfect to use for an Easter treat or as pure comfort food.
Everyone knows that chocolate is a huge part of Italy's culture - Italian Easter egg tradition  is second to none!
These biscotti (literally meaning "twice cooked") are inexpensive, easy to make and will store in an airtight container for several weeks.
Rich and luxurious, chocolate biscotti are perfect for a special occasion - make them one of your family's Italian Easter traditions, bake a batch to give on Mother's Day or just take a leaf from Italian food customs and treat yourself - they're delicious with a morning cup of coffee!

Ingredients :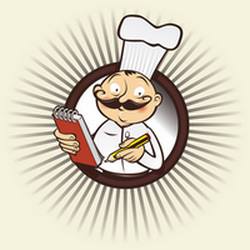 300g (11 oz, 2.5 cups) plain flour
400g (14 oz, 2 cups) caster sugar

60g (2 oz, 0.5 cup) cocoa powder

5 eggs                               

1 teaspoon vanilla extract

1 teaspoon bicarbonate of soda

1/2 teaspoon salt

150g (5 oz, 1.5 cup) flaked (slivered) almonds

To prepare :
✮ Preheat the oven to 180º C (355º F, Gas mark 4).
✮ Grease two rimmed baking trays, or line with baking parchment.
✮In a large bowl, combine all the ingredients <b>except</b> the almonds; mix well with a spoon.

✮ Stir in the almonds until well blended; the dough should be thick and sticky.
✮ Place half of the dough on one of the prepared baking trays. Form a slightly rounded 10 x 30cm (4 x 12 in) loaf that is about 2cm (1/2 in) thick. Repeat with the remaining dough on the second baking tray.
✮ Bake for 30 minutes.
✮ Remove from the oven and reduce the temperature to 170º C (335º F, gas mark 3).
✮ Allow the loaves to cool for 20 to 25 minutes, then cut into slices about 3cm (1 in) thick.
✮ Lay the slices cut side down on the baking trays and bake for a further 15 minutes.
✮ Turn them over and bake another 15 minutes or until very crisp.
✮ Allow the cooked biscotti to cool, then store in an airtight container.
---
Have a look at some more deliciously scrummy
Italian dessert recipes for your whole family to enjoy!
---

Click to go back to the home page.