An Italian salad recipe: Caprese.
You can make this Italian salad recipe in ten minutes using some of the freshest food available.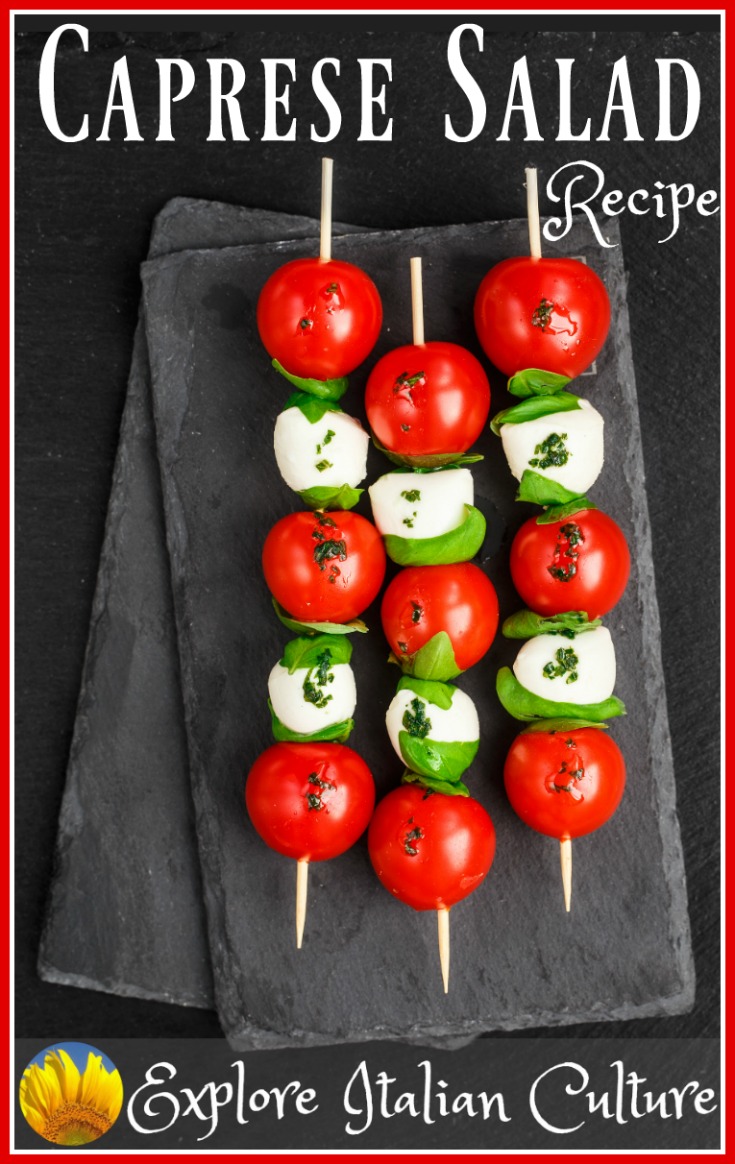 Italian salad recipe : the origins of Caprese salad.
This is probably the most well-known and popular of Italian salads, partly because it's so easy to make. It comes from the Campania region in the south-west of Italy but it's enjoyed everywhere.
It's sometimes known as the 'Tricolore' (three-coloured) salad and is said to be the most patriotic of Italian salads as its colours are the same as the Italian flag - red, white and green.
So if you're wanting a traditional Italian salad dish for your meal - you've found it!

When to eat Caprese salad.
Anytime!
This is such an easy recipe but always looks great either on the table or at a picnic. It's a particularly good food to have at picnics because its ingredients lend themselves to being skewered.
Picnics in Italy traditionally begin on Easter Monday when the solemnity of Holy Week and Good Friday is over. Families celebrate the coming of spring and the increasingly warm weather.
Easy picnic recipes are always much in demand at that time and some kind of salad is always on the menu.
It's delicious, it's good for you, it takes minutes to make, and even children enjoy it. 
So - let's get started!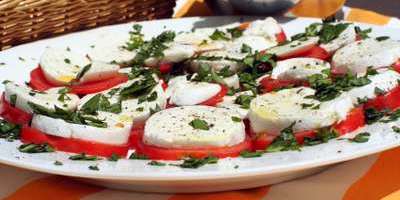 Basic ingredients  :
✮  Buffalo mozarella cheese
✮  Plum tomatoes
✮  Basil leaves
✮  Salt
✮  Black pepper
✮  Olive oil
Although this is the original Italian salad recipe, some add other ingredients according to family tastes.  They include :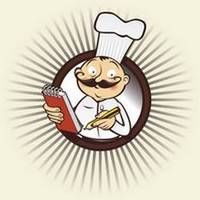 ✮  Black olives
✮  Sliced potatoes
✮  Grated carrot
✮  Chopped garlic
✮  Balsamic vinegar
Popular Italian food is all about pleasing the family so - feel free to add or not to add these.

To prepare :
✮  Slice the mozarella as thinly as you can
✮  Slice the tomatoes
✮  Line a serving plate with alternate rows of cheese, tomatoes and basil
✮  Or, place the mozarella on top of the tomatoes and sprinkle with basil
✮  Add in the other ingredients if you wish
✮  Sprinkle with salt and pepper, and drizzle with some good olive oil.

And that's it!
Italian salad recipe : make it one of your easy picnic recipes.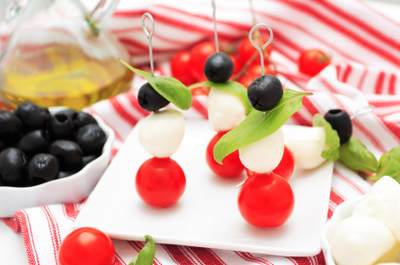 This time make your Caprese salad using small balls of mozarella and cherry tomatoes which add a lovely sweetness. If you like olives some pitted black olives add to the colour, and if you're feeling really creative a basil leaf gives a bit of extra flavour.
Now just make up some small skewers, put them in an airtight container - and you're ready to picnic!

And finally :
Caprese salad is not only one of the most easy picnic recipes, but we've found it's one of the most popular with kids.  You'll never have problems getting your family to eat their 'five-a-day' again!

Buon appetito!

---
This salad goes particularly well at picnics when combined with another one of our popular everyday Italian recipes - rice and spinach cake.
If you want to add something extra look at this page about how to make Italian dressing.
---
If you liked this page, please let others know by sharing. Just click any of these buttons - it only takes a second!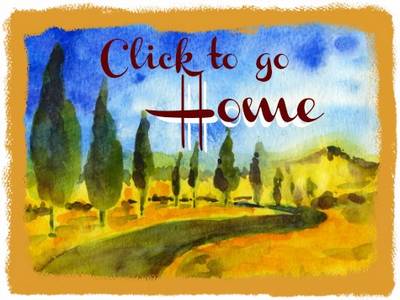 Ads by Google.