Easy pizza dough recipe : delicious, healthy and inexpensive to make.
Everybody loves this authentic Italian dish!

It's a homemade easy pizza dough recipe, fun to make and delicious to eat.  Your family will love it!
Why make pizza dough?
Who doesn't love pizza?  It's tasty, fun, simple, and it doesn't have to be the unhealthy food people tend to think it. All you need to do is load it with healthy toppings.
The joy of home made pizza is that it's quick to make and it's very adaptable. Once you've mastered the dough base, you can dress it up as much or as little as you want.
Use whatever's to hand in the fridge, or follow a specific recipe - it's up to you.
These quantities will make around four to six small bases, or two large ones.

Easy pizza dough recipe : ingredients
✱  1 kg (2lbs) 'tipo 00' flour, or strong white or brown bread flour
✱  1 level tablespoon fine sea salt
✱  14 grammes (0.5 oz) dried yeast
✱  1 tablespoon sugar
✱  4 tablespoons extra virgin olive oil
✱  650ml (3 cups) lukewarm water

How to make this easy pizza dough recipe
✱  In a large jug, mix the yeast, sugar, olive oil and water and stir well. Set aside for a few minutes.
✱  Sieve the flour and salt into a large bowl and make a hole in the middle.

✱  Pour the liquid into the centre of the flour.
✱  Using either a spoon or your hands, swish the liquid around the sides of the flour, slowly drawing the flour into the liquid. Do this until all the flour has been incorporated.
✱  Now turn it onto a lightly floured board or work surface and use your hands, covering them with a little flour first so the dough doesn't stick.
✱  Knead the bread until you have a smooth dough.
✱  Place the dough back into the bowl and cover it with a damp cloth.  Leave in a warm room until the dough has doubled in size - about an hour.

✱  Turn the dough out onto the work surface and knead it again.
✱  Use either your hands (Italian experts whirl it round their heads but you may not want to try this at home!) or a rolling pin and roll the dough to the size you want.
✱  Put it into a greased pizza tin or on a baking tray.
✱  Top with your favourite pizza sauce and cook according to that recipe.  A basic pizza Margherita will take about twenty minutes at 180º C (350º F, gas mark 4).
✱  Eat pizza accompanied by a simple green salad with a basic homemade Italian salad dressing for a delicious, quick and easy meal.

BUON APPETITO!
---
Once you've mastered the dough, try the toppings. Have a look at some of our real Italian pizza recipes - delicious and simple!
Mastered pizza dough and want to turn your hand to making pasta? Have a look at our best pasta recipe - you'll love it! 
Pizza, pasta and puddings - here's one of our classic easy Italian dessert recipes to complete your menu.
If you liked this page, please let others know by sharing. Just click any of these buttons - it only takes a second!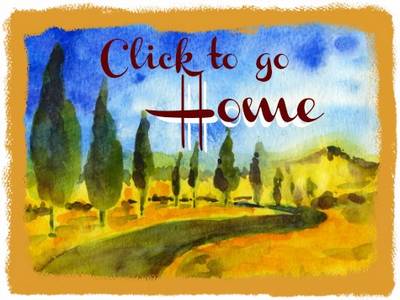 Ads by Google.