A simple bread machine pizza dough recipe.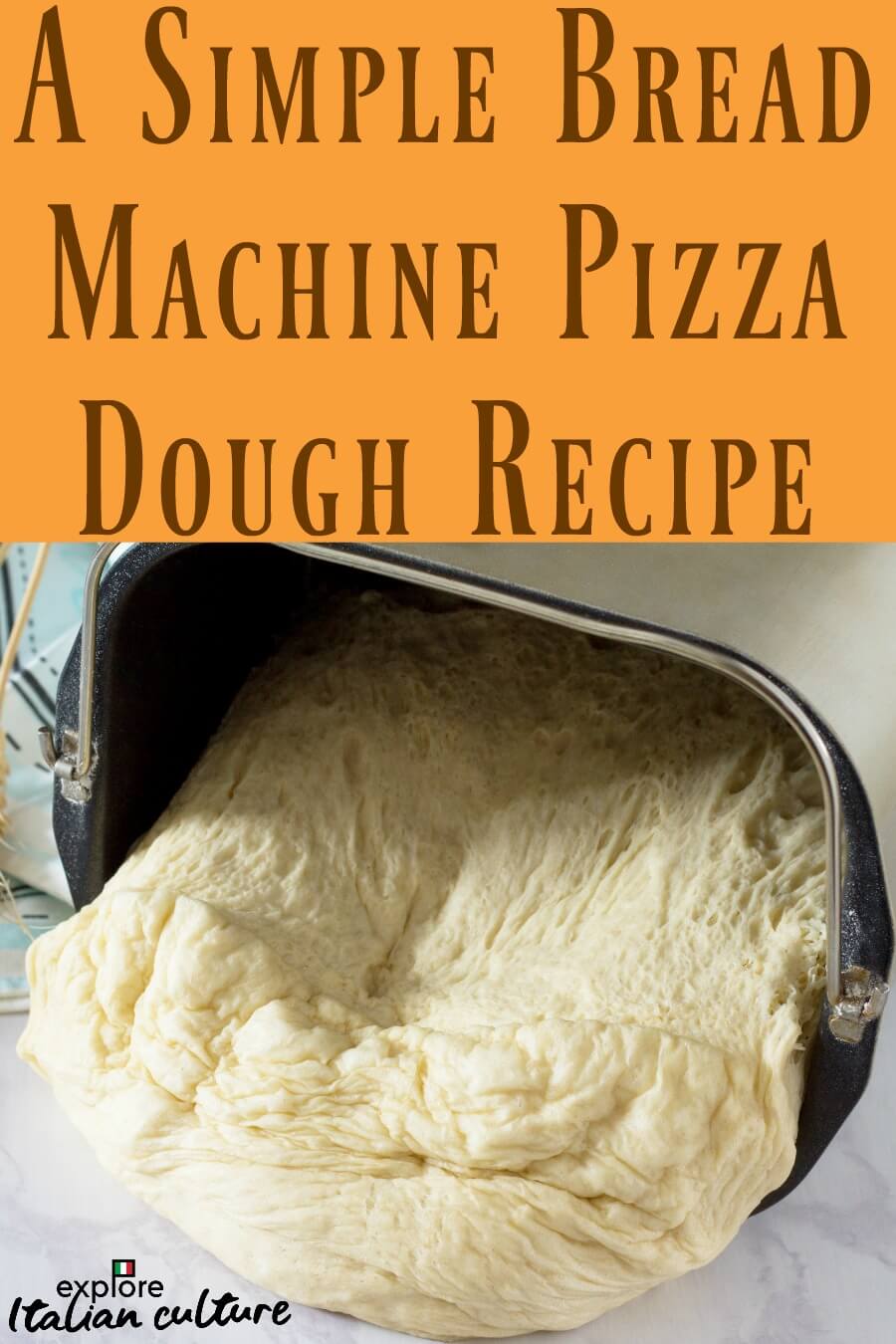 So you'd like to make your own pizza dough but don't have much time? We have the solution!
Our Italian friends always make pizza and pasta dough from scratch. They really don't see the point in using machines.
But then, they have been making pizza dough all their lives and can mix and roll it really quickly.
When we discovered we could make pizza dough in our bread machine, we tried it not knowing what to expect. It actually turned out a delicious dough - it's impossible to tell the difference between it, and a hand made dough.
It's not totally automated, you'll need to roll the risen dough out once it's finished. But the initial mixing, which is the most time-consuming part, is done for you.
Over the last twelve years we've refined this recipe until we have it down to a fine art. So just follow along and stun your family with a delicious, additive-free, authentic home made pizza!
Our best bread machine pizza dough recipe: ingredients.
These ingredients are enough to make one 10", pizza base that's thin - Italians don't make the very thick pizza dough of, for example, Chicago pizzas.
N.B. It's important that you use exact measurements and that you put them into the bread maker's pan in this order - reading left to right, the first ingredient is the yeast. the rest follows on.
If you want to add some salt, make it no more than half a teaspoon. Personally, I leave the salt out and it doesn't detract from the taste.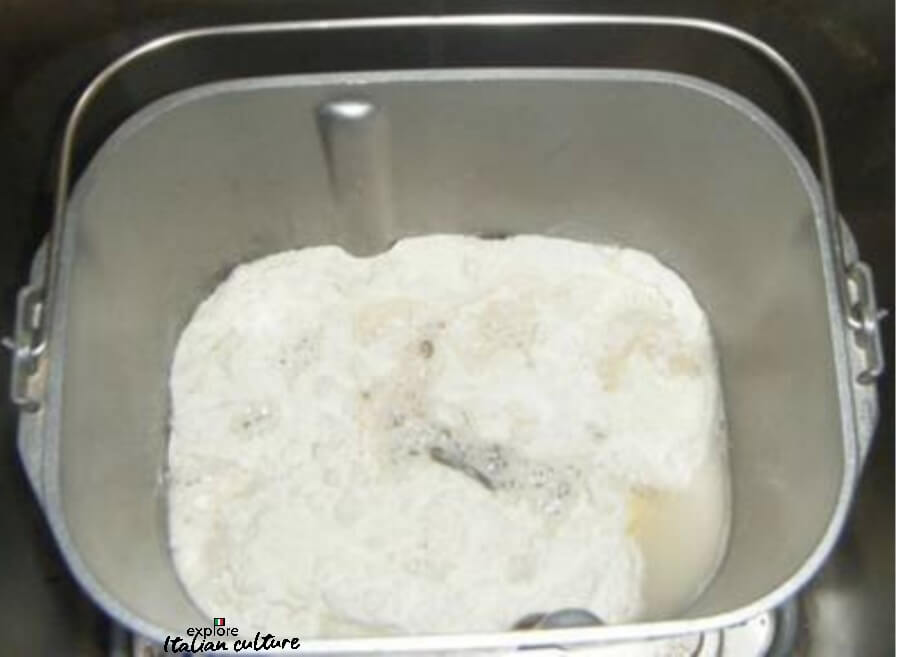 The ingredients before the bread machine works its magic.
300 grammes (11 oz) strong bread flour, either white or brown

0.5 tablespoon white sugar

15 grammes (0.5 oz) butter

1 tablespoon dried milk powder

210 ml (7 fluid ounces) water. In the winter, make sure the water is slightly warmed to aid the rising process.

How to make this bread machine pizza dough recipe.
✱  Set the machine to the 'pizza dough' mode. If you're using the Panasonic, you'll find this will take 45 minutes. 

✱  Then, just leave it to do its work! Make sure you're around when the machine has finished - you should take the dough out as soon as it beeps.
✱  Turn the dough out onto a floured work surface. It will be warm and quite sticky when it comes out of the bread maker, so put it on a cool surface, and make sure your hands are also covered in flour when you work it.
✱  Now you need to knead the dough until it's smooth. It will only take a few minutes.
✱ To knead, pull dough from the bottom of the round and push it into the top. Keep your hands, and the surface, floured so the dough ends up dry and smooth.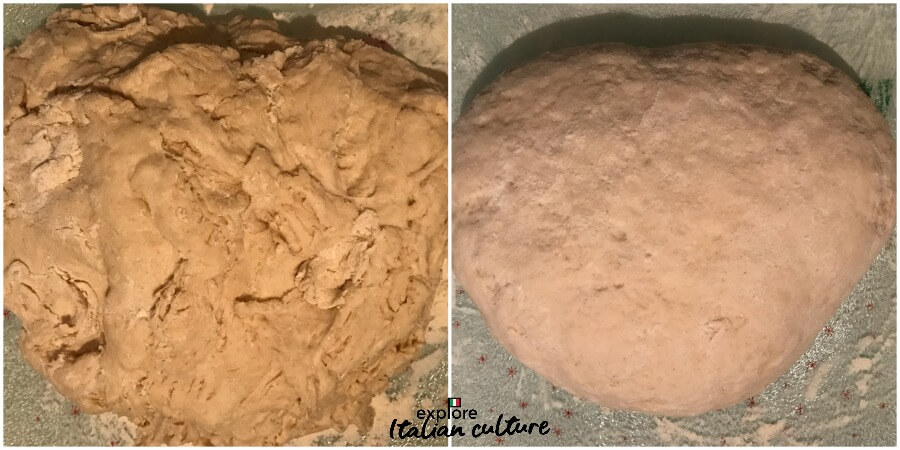 The dough will go from a sticky, gloopy mess to a smooth ball quite quickly with kneading.
Now it's time to roll the dough out.
✱  You can either use your hands to shape it, or a rolling pin. Italians who are experienced just use their hands - or even whirl it round their heads! Cath's attempt at whirling was not a great success - it takes practice!
✱  Roll or shape it into a 25 cm (10") round, or to fit your pizza pan.
✱  Now place it in the greased pizza pan, or on a greased baking tray.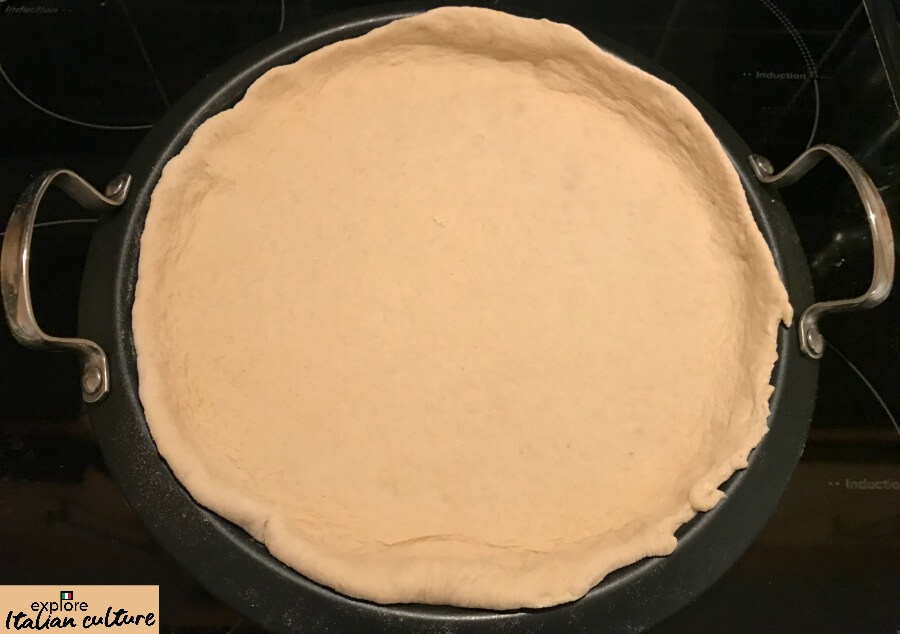 ✱  If holes appear don't worry - take another piece of dough, moisten it, and put it over the hole. No-one will ever know!
✱  Leave it to rise again for about 30 minutes.
✱  Now add whichever topping you want, and cook according to the topping recipe.
✱  As a general guide, the pizza base will cook at 220⁰C (425⁰F, gas mark 7) for about 15 minutes.

Can a bread machine recipe really produce good pizza dough?
The links in this section are affiliate links, which means that if you purchase a product through them, we receive a small commission. There is no extra cost to you. To learn more please see our affiliates disclosure document.
We've had the same model of bread maker for the past twenty years. It's never failed to make the most gorgeous bread and it makes a delicious homemade pizza dough which our Italian friends can't tell has not been made totally by hand!
To see it on Amazon UK, use this link.
Unfortunately, the Panasonic breadmaker is no longer available in the US except as an un-guaranteed Japanese import. Don't risk it.
This inexpensive alternative is reported on Amazon US as making good pizza dough.
BUON APPETITO!
If you liked this article, you'll love these!
Once you've made the base, you'll need some toppings.  Here are some of our favourite authentic Italian pizza recipes  - inexpensive food your whole family will enjoy.

If you like pizza as a quick and tasty Italian food, you might also like our delicious Italian "Try our delicious frittata recipe."
Or maybe you'd like to learn how to make pasta - it's quick to do, and so much nicer than the shop version.
---

Click to go back to the home page.