The Presto Pizzazz pizza oven :
the best of the electric bunch?
We review the Presto pizzazz pizza oven (model 03430) : what it is, how it works, who's it best for, pros and cons - and does it cook pizzas as well as a wood burning oven?

What exactly is the Presto Pizzazz Pizza Oven?
It's just what it says it is - a small, counter-top oven for cooking pizzas.  It also cooks other things - but we'll come to that a little later. 
You'll probably recognise the brand name 'Presto' - it's an American company which has been selling small kitchen appliances since 1905.  So it's an established brand with some very innovative little gadgets - and this pizza oven is one of them.
It weighs just 8 lbs, measures 16" long by 14" wide and 10" high - so it's small enough to be stowed away easily.  It has two separate parts : the electrical machine and a non-stick pizza plate which fits pizzas from 7" to 12".

It looks nothing like a 'normal' household oven because it's not enclosed.  The great thing about that is that kids will sit for hours watching their pizza cooking!

How does it work?
Basically you plug it in, put your pizza on the tray, set your timer, switch it on and then leave it alone. The tray revolves, cooking your pizza evenly under the electric element. The machine has an automatic cut-off switch so turns the elements off when the cooking time has finished - and it makes a plesant little 'dinging' noise to let you know your pizza's ready.
Big advantage - no more burned pizzas!

The top and bottom elements are controlled separately by an easy-to-see switch on top of the machine, so you can cook your pizza exactly how you like it.
Prefer a crispy base? Just start cooking with the bottom element  first.
Like a bubbly top? Turn the top element on when the base has finished cooking and give it a couple more minutes.
Does the Presto Pizzazz pizza oven work?
It certainly does!
Most people who have this electric pizza oven say it's one of the best things they've ever bought. Some people have been given it as a gift and thought they would leave it in a cupboard gathering dust - and then tried it and now use it all the time.

Kids love watching it cook. Parents love the fact that it keeps kids quiet!  Everyone loves the fact that it cooks fresh or frozen pizzas, thin crust or deep pan equally well - you just need to allow for the differences in texture and cooking times.
And Presto even help you out with that because they provide a handy guide, suggesting cooking times for different types of pizza. As long as you don't expect all pizzas to cook at the same speed, you'll be fine.
All the negative comments about this machine are really related to that - they don't allow for different cooking times, and report a pizza left uncooked in the middle.

Hold on - I have a conventional oven. Why would I need an electric pizza oven?
Good question!
The Presto Pizzazz pizza oven is an oven with a difference. It does not need time to heat up so it starts cooking as soon as you switch it on.  Because of that, it saves energy right from the start. The manufacturers estimate that its running costs will be about 60% lower than for a conventional oven.
And it heats only itself and the pizza - not the entire kitchen. No more sweltering summer days standing over a hot stove!

Who would the Presto Pizzazz pizza oven be useful for?
More or less anyone! It's particularly good for small spaces because it's so compact, so anyone with a 'bijou' cooking space would appreciate it.  Students would find it useful - particularly because it's so efficient in its use of electricity, and therefore very inexpensive to run. 
This is a great wedding gift, particularly for those newly-weds who may be working full time and are too tired to cook properly at the end of their working day. It's a good anniversary gift too - we're hardly newly-weds, but there's nothing we like better than a pizza at the end of the week - and this little electric pizza oven makes it so easy. 
Maybe best of all, the Presto Pizzazz pizza oven is a wonderful gadget for a young family. Get the kids to make their own pizzas and watch them as they cook!

Presto Pizzazz pizza oven : advantages

It's great for small spaces because it doesn't take up much room.

Unlike other electric pizza ovens no pre-heating needed so cooks more quickly than a standard oven.

Its efficient use of electricity means it saves as much as 60% in energy costs - that's a lot of money in anyone's book!

It's great for summer cooking because, unlike a conventional oven, it only heats itself (and the pizza, of course!) - it doesn't heat up the whole kitchen.

You can use it to cook other stuff too - small pieces of chicken are particularly good.

Here's one which we think is a really thoughtful design idea : the controls are on top of the oven and are large and easy to see.  No more bending down to squint at switches!

Presto Pizzazz pizza oven : any disadvantages?

Don't expect to get the same results you would get from a wood burning pizza oven. This is a convenience appliance, not a state of the art machine!

You do need to take care if you have very small children around as the oven is not enclosed and small hands could get burned easily.

As we say above, some people feel it doesn't cook the centre of the pizza.  You do need to make sure you're careful about cooking times.

Some people report the tray gets marked - you need to make sure you use proper non-stick tools with this machine.



The base can go a little soft when taken off the pizza oven and put onto a plate. See our tips section underneath for the answer!
Presto Pizzazz Pizza Oven :
Top tips for best use

The dual control (top and bottom cooking times) is a really important feature in terms of making sure your pizza is cooked properly. Lots of people think it's a 'one size fits all' machine and cook every pizza at the same temperature and for the same length of time. It's not.


For fresh pizza dough, start with the bottom element on alone for ten minutes and then add the top element, cooking both top and bottom for ten more minutes.

For frozen pizza, cook the base first for two to three minutes before adding in the top element.



To avoid your base going soft, take it off the machine and immediately place on a wire rack covered with kitchen paper. The paper will absorb the steam and the base should stay crisp. 


Don't expect all pizza toppings to cook at same speed. A pizza with only cheese and tomato will take a much shorter time than an all-singing, all-dancing topping!

Do make sure you use non-stick tools, especially when sliding your pizza off the plate. And under no circumstances try to cut the pizza on the plate - you'll ruin the non-stick coating.


If you do damage the plate remember you can buy a replacement at Amazon.
The best pizza oven? - What people say
Don't take our word for it. The Presto Pizzazz pizza oven gets a very impressive 4.5 star rating on Amazon.  Use any of our picture links to click through and find out what else customers have to say about it. 
And if you still haven't got to grips with what it does, have a look at this clip from Presto  :

Presto Pizzazz pizza oven : our conclusions

If you love pizza but you don't have much time to make it, this machine could be a god-send.

It's very energy-efficient and will save you money in the long-term.

Great especially for students and young families.

A gift with a difference!
---
If you're looking more for outside cooking possibilities, this page reviews one of the best solutions for an outdoor pizza oven you'll find.
If you have ever made your own pizzas, you'll know just how delicious they are - and they're ready in minutes. Have a look at this page for an easy pizza dough recipe.
---
Some links on this page are affiliate links, which means that if you purchase a product through them, we receive a small commission. There is no extra cost to you.  This helps us keep the information on the website free of charge.  Because our integrity and your satisfaction are very important to us, we only recommend products we have purchased or would purchase ourselves, and which we believe would benefit you. To learn more please see our affiliates disclosure document.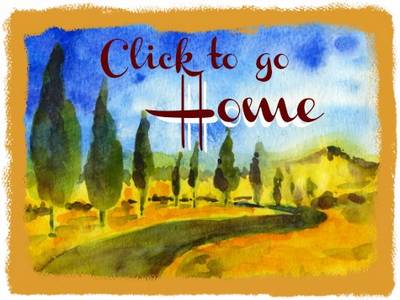 ---
Italian-issimo!
---
Ads by Google.