Sunflowers in Venice
by Marylyn
(Pakenham. Victoria, Australia)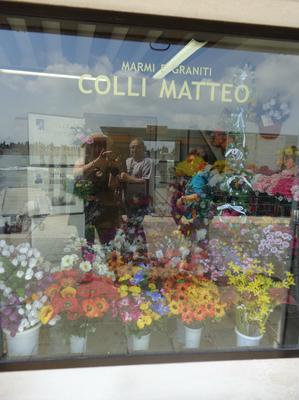 Sunflowers in Venice
Hi Cath,

We had just stepped off the little shuttle boat that had ferried us across from the Island of Murano. We actually had stepped onto the wrong boat and now we found ourselves 'somewhere' we should not have been!

However this opened up another avenue for more adventure - now to find our way back to the hotel!

This was the first scene I was presented with, a little florist overlooking the bright blue ocean.

There in the foreground I captured some beautiful examples of the various colors of sunflowers. How pretty. I had totally forgotten that photo and I thank you for prompting me to look through my Italy Holiday pictures - oh, the memories!

Cheers,
Marylyn
Sunflower Fields
by Marylyn
(Pakenham, Victoria, Australia)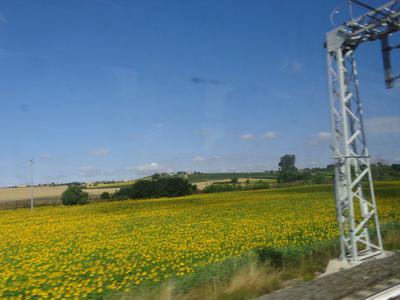 Sunflower fields
Hi Cath,

Captured this photo on our way from Venice during that amazing holiday to Italy in June, 2014.

We were riding on the fast train back to Rome and I was thrilled to see fields and fields of sunflowers either side of the train! Travelling at 248km/hr!

Sunflowers, Castles, Tuscan landscapes, blue sky and sunshine - what more could you want? Well maybe a glass of wine perhaps :-)

Cheers,

Marylyn


Florence Sunflowers
by Marylyn
(Pakenham, Victoria, Australia)
Sunflowers in Florence
Hi Cath,

Sunflowers in Florence! Yes, I found some at the indoor Mercato Centrale` market!

We had been wandering the streets of Florence as you do when playing tourist and we found the market place. A perfect place to sit and watch the locals and tourists wander by. An amazing place to explore local cuisine and chat with the friendly stall holders.

The fresh flower stalls are beautiful, I only wish I had captured more impressive photos at the time. Still I can always go back and take some more next time!

Cheers,
Marylyn
Florence Market Sunflowers
by Marylyn
(marylynbroomhall@yahoo.com.au)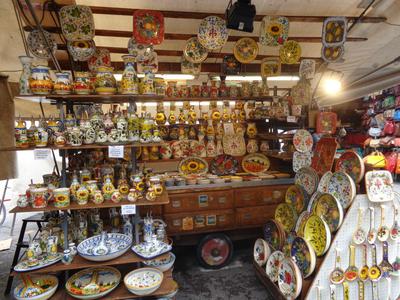 Florence Market Stall
Hi Cath,

Found this amazing market stall in the streets of Florence.

I captured the image at the San Lorenzo outdoor market, a bustling market filled with all sorts of leather, china, souvenir and clothing stalls.

Loved the vibrant color of the china and lo and behold, look, lots of sunflowers!

Oh, the memories :-)

Cheers,
Marylyn
Join in and write your own page! It's easy to do. How? Simply click here to return to Let's See Your Sunflowers!.
---
If you enjoyed this article, we'd love you to let us know - just click the button below. Thank you!
---

Click to go back to the home page.
---
Ads by Google.