Italian Christmas Music : Jerry Caringi (instrumental).
'Christmas in Italy' is traditional
instrumental Italian Christmas music
for guitar, mandolin and accordion.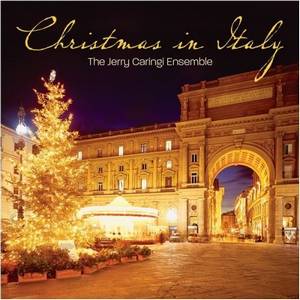 Some of the best known Christmas music from all over the world, recorded in Italy by the Jerry Caringi ensemble.



Apart from 'Tu Scendi Dalle Stelle' and 'Gesu Bambino' - both of which are excellent versions - the music is not particularly Italian although, of course, the well-known carols are all sung in Italy as much as anywhere else.



What sets this compilation apart, however, is the instrumentation. Jerry Caringi is a well-known Italian-Canadian jazz / rhythm and blues artist who has arranged this music largely on three very Italian instruments - guitar, mandolin and accordion.



If you want gentle background music playing during your Christmas festivities, this is a good disc for you to buy.





More Italian Christmas music :


Andrea Bocelli : 'Christmas'

Luciano Pavarotti : 'O Holy Night'

The Three Tenors : 'Christmas'

C. C. Couch : 'Italian Christmas'

Lou Monte : 'Dominick the Italian Christmas Donkey'



---

Thinking of other possible Italian Christmas gifts?
What about a beautiful
nativity snow globe?
They make a great family heirloom gift for Christmas or weddings.
Back to our main Italian Christmas music page.
Join in and write your own page! It's easy to do. How? Simply click here to return to Christmas music.
---

Click to go back to the home page.