Murano Christmas Ornaments...
A warning about authenticity.
There are literally thousands upon thousands of cheap Chinese imports which call themselves "Murano glass".  Don't be fooled - they're not.  Murano craftsmen are very careful who they allow to import their products - and none of them are Chinese.
Real Venetian Murano will always have not only a sticker, but a certificate of authenticity.  Make sure you look for it, whether buying online or in Venice itself.
All the items we feature are imported by one of Murano's legitimate partners, so you can buy from here knowing you're getting the real deal.
Add an explosion of colour into your Christmas decorations with these authentic Italian glass ornaments!


For centuries, the glassmakers of Murano island have had a very real rivalry when it comes to outdoing each other in the vibrancy and quality of their Christmas ornaments.
Each is determined to showcase the colour, passion and excitement of the festive season more vividly than their competitors.  As a result, the tree baubles you can find in Venice are some of the most colourful and breathtaking in the world.
And now, through Murano Glass' partners 'Glass of Venice', these beautiful Christmas decorations are available worldwide.
Add some of the magic of Venice to your home this Christmas!


Each of these tree ornaments is imported direct from Venice, Italy, and comes with a certificate of authenticity. Please remember that each item is hand-blown by a Master craftsman - they are not mass-produced.  For that reason, each design will vary a little from the pictures here.  
Please note: Unfortunately, at present none of these ornaments are available to buy online outside the USA, BUT the supplier we feature here will ship worldwide if asked.
"Mosaic" Christmas tree ornament.
This design is our favourite, and one of the most popular sold either in Italy or worldwide.  
Measuring 4" in diameter, it features beautiful swirls of colour, and uses the tiny "millefiori" (literally, thousands of flowers) embedded in clear glass to create an original design every time.
So if you have this ornament, or give it as a gift, you can rightly claim that there is none other like it in the world.
To buy, click on the pic.  This item is not available to buy in the UK, but the US supplier will ship worldwide.
---
Welcome the Christmas angel.
Add some real sparkle to your Christmas décor with this beautiful Murano glass angel.  She's particularly sparkly because she has 24 carat gold infused in the glass.
This is an unique ornament, a world away from the mass-produced decorations of high street stores.  
Each one is individually blown by one of Murano island's master-craftspeople, so no two pieces are exactly the same.  You can rightly claim to be giving a truly unique Christmas gift.
She would make a beautiful addition to any family, and her unique quality means she will become a keepsake for generations to come.
---
A fireball of reds.
Measuring 3" in diameter, this Murano glass ball is ideal if you have a red-themed tree.
Its swirls change from reds to oranges as it catches the light, with occasional darker swirls to add interest.  
Remember that each one is individually blown, so the colours will vary slightly from one ornament to the next.  It makes these balls very collectible - and very different from store-bought decorations.
What does that mean for you?  It means that this makes a wonderful Christmas gift which, carefully stored, will be passed down the family from one generation to the next.
To buy, click on the pic.  This item is not available to buy in the UK, but the US supplier will ship worldwide.

---
A millefiori and gold icicle tree ornament.
A beautiful, unique design here, being an elongated "icicle" shape measuring 4" long, and about 2" at its widest point.
This ornament is especially different because it includes both the tiny, multi-coloured "Millefiori" beads, and specks of 24 carat gold infused in the glass.  
It makes a stunning, "one-of-a-kind" gift for any family, particularly for those just starting out on their Christmas ornament collection who perhaps wouldn't be able to afford to buy it for themselves.
It will become a treasured family heirloom for generations to come.
---
A gold millefiori ornament.
This is one of the most beautiful - and one of the most expensive - of all the Murano glass Christmas ornaments.
Why?  Because as well as being made solely from dozens in tiny "Millefiori" beads, it has specks of 24 carat gold infused into the glass.  Can you imagine how that makes this sparkle?
The "thousand flowers" beads alone are intricate designs which make this one of the most collectable, and unique, pieces to come out of the glass workshops of Murano island.
Add in the gold, and you have a gift which will delight present generations - and be passed down as a unique family heirloom.
To buy, click on the pic.  This item is not available to buy in the UK, but the US supplier will ship worldwide.

---
Art in glass - a unique blue bauble.
At 4.5" tall and 3" in diameter, this elongated tree bauble makes a change from the traditional round designs.

It comes in a mix of unique shades of blue, and in the middle is a stunning roundel made from the distinctive Murano glass "millefiori" technique, which dates back to the 16th Century and has never been perfected anywhere else in the world.
Each of these "thousand flowers" beads is a different colour, making the whole ornament one of the most colourful Murano glassmakers produce.
To buy, click on the pic.  This item is not available to buy in the UK, but the US supplier will ship worldwide.

---
Love these Murano Christmas ornaments?
Here's another selection for you.
Again, we've been very careful to select only those which are authentically Murano glass, so you can buy with confidence.
---
Another Italian Christmas tradition - the nativity.
Because nativities, or "Presepi", are one of the most common of Italian traditions at Christmas, we feature pages of the history of nativities, and tell you where you can find them should you want to add some real Italian culture into your home this Christmas.
If you liked this page, please let others know by sharing. Just click any of these buttons - it only takes a second!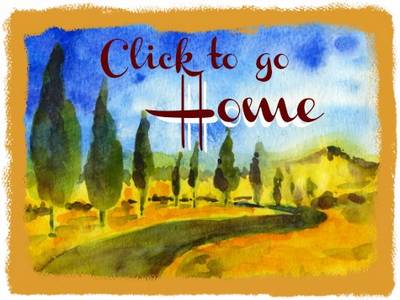 Ads by Google.
Some links on this page are affiliate links, which means that if you purchase a product through them, we receive a small commission. There is no extra cost to you.  This helps us keep the information on the website free of charge.  Because our integrity and your satisfaction are very important to us, we only recommend products we have purchased or would purchase ourselves, and which we believe would benefit you. To learn more please see our affiliates disclosure document.