Spinone Italiano dog gifts
for Spin owners!
Looking for cheap but great quality Spinone Italiano dog gifts? Here's our selection of personally chosen and designed items for the Spin-owner in your life!
We update these gifts regularly and add to our collection daily. Bookmark this page and keep coming back.
Enjoy browsing!
Our Italian Spinone gift shop - a selection of unique personalized dog gifts ...

... managed by Ellie, our Spinone rescue dog!
Although its popularity is growing steadily, the Spinone Italiano dog is still classed as a rare breed in virtually every country outside Italy. As a result, Spin owners' gifts are quite difficult to find. 
So we've taken the situation into our own hands and designed a series of unique, personalized dog gifts specially for those people who like to let the world know just how much they love their Spin!
Click on any of the products to see details, or go directly to our Spinone Italiano dog shop on a separate page to view all the products we've designed specially for you!

And if you would like us to personalize these items still more for you by using a picture of your own dog, please get in touch via our contact page so we can help you to do it - at no extra cost to you!

Spinone Italiano dog owners' gifts
Where we haven't been able to design our own, we've hunted down a series of providers of other items and become partners to provide you with still more unique, personalized dog gifts.

The best Spinone book
This is the classic Spinone owners' manual. Full of beautiful illustrations and very well written, this book covers everything you need to know about the Spinone - including a wonderful section on personality.
Carolyn Fry is a well-known breeder of the Spinone as well as a world-renowned show Judge, and the book reflects that wealth and breadth of knowledge.
This edition is very out of date, and a new edition is due to be published in late 2010 - hopefully in time for those Christmas stockings!

A great little collector's coffee mug
Wondering where to find some different dog owner's gifts for a birthday or for Christmas?  Look no further - you've just found one of the best!
A lovely and unique handmade mug by the 'Blue Witch' company with a hand-painted Spinone body, which very unusually uses the Spin's head as the handle.
Measuring 10cm by 8cm, this mug is dishwasher proof, can be used in a microwave oven and comes in a lovely presentation box.
A very unusual gift for the Spinone lover in your life!

A Leonardo collection Italian Spinone
Measuring 13 cm high and 18 cm long, this lovely model really captures the character of the Spinone.
One of a collectable series of dog figurines by the renowned Leonardo company, each one is made from sculptor's resin but finished individually by hand.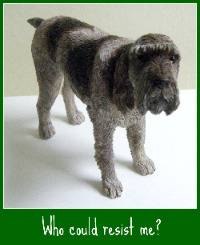 That ensures a gorgeous,lifelike ornament which is sure to be an instant hit with any lover of the Spinone Italiano dog.
Please note : these figures are not always in stock.  If we do not have any at the time you want to order, we will do our best to acquire one for you as soon as possible.
Our advice would be if you want it for a special occasion such as a birthday or Christmas, make sure you order early.
To buy, check the drop-down list to make sure you're paying the right postage, then click the orange 'Buy Now' button to be taken to a new page where you can pay using debit or credit card, or Paypal.

---
All you need to know about the Italian Spinone!
Some links on this page are affiliate links, which means that if you purchase a product through them, we receive a small commission. There is no extra cost to you.  This helps us keep the information on the website free of charge.  Because our integrity and your satisfaction are very important to us, we only recommend products we have purchased or would purchase ourselves, and which we believe would benefit you. To learn more please see our affiliates disclosure document.
If you liked this page, please let others know by sharing. Just click any of these buttons - it only takes a second!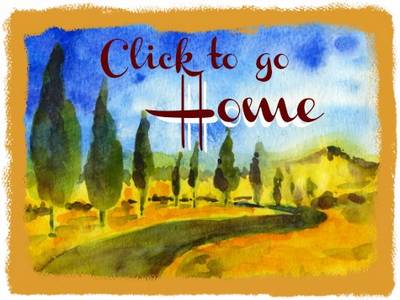 Ads by Google.