Italian dog names : top ten for male dogs, including meanings.
Own an Italian dog breed? Here are ten of the best Italian dog names for males, together with their pronunciation and meanings.
Italian dog breeds are becoming more and more popular worldwide.
As well as the Neopolitan Mastiff which is probably the most well-known, the miniature Italian greyhound, the gorgeous Italian sheep dog, the dreadlocked Bergamasco sheep dog, and our own favourite (because one owns us!) the Spinone Italiano are all increasing in numbers outside Italy.
Each of them has its own breed personality (we describe them on our Italian dog breed pages - have a look) and you will want to choose a name to reflect their character.

These are male dog names.  If you have a female dog, have a look at our page of the top ten female Italian dog names.

| | | |
| --- | --- | --- |
| Italian name | Pronunciation | Meaning in English |
| Adolfo | A-doll-foh | Majestic wolf |
| Dante | Dan-tay | Giving |
| Dino | Dee-know | Little sword |
| Drago | Dra-goh | Dragon |
| Fidelio | Fee-day-lyoh | Faithful |
| Gino | Gee-know | Noble |
| Guido | Gwee-doh | Guide |
| Leone | Lay-own-ay | Lion |
| Luca | Loo-ca | Light |
| Vito | Vee-toh | Life |
All about our favourite dog breed : the Spinone Italiano
Other Italian dog breeds and animal facts
---
If you enjoyed this article, we'd love you to let us know - just click the button below. Thank you!
---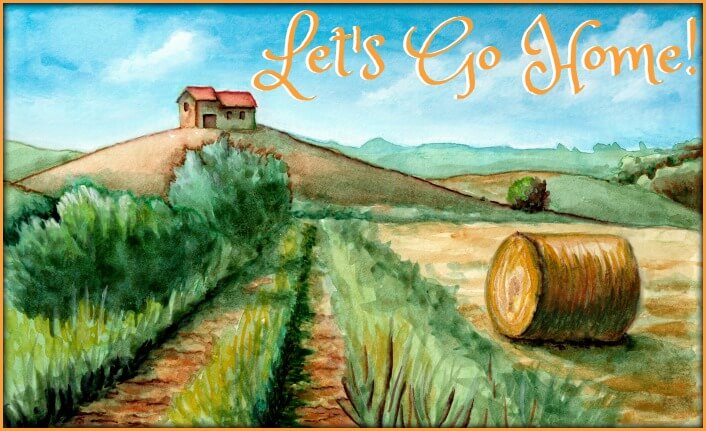 Click to go back to the home page.
---
Italian-issimo!
---
Ads by Google.
Some links on this page are affiliate links, which means that if you purchase a product through them, we receive a small commission. There is no extra cost to you.  Because our integrity and your satisfaction are very important to us, we only recommend products we have purchased or would purchase ourselves, and which we believe would benefit you. To learn more please see our affiliates disclosure document.