Entertainment in Rome for kids of all ages: Italian toy shops the whole family will love.
Worried about entertainment in Rome when the kids are fed up with the sights?  We have suggestions to delight them - and you!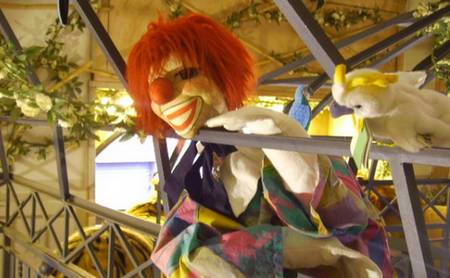 Italian toys are wonderful.  Often hand-made, they're characterised by design creativity, quality and taste. 


So if you want some light entertainment in Rome for kids after a long morning's sightseeing, try here for original, good quality toys. Take some home as souvenirs or visit these amazing Rome shops just for the experience.  We guarantee the whole family will love them.
The 'Al Sogno' toyshop.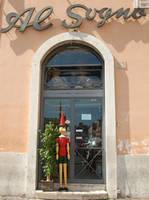 This is our very favourite of all Italian toyshops. It's not massive but it is crammed with toys of all shapes and sizes and makes for an entertaining place to browse, for children and adults alike. 


Rome shops tend to be small, boutique-type places with very individual pieces, and this one is no exception.  The Manfredini family who own and run it aim to provide a mixture of Alice in Wonderland and Aladdin's cave - and they succeed.  
You'll be met at the entrance by a large wooden Pinocchio and inside by a life-sized toy of some kind - we've seen a gladiator, a horse and a very scary bear.  Brilliantly coloured birds fly from the ceiling, puppets hang over the stairwell, and even in summer elves peer out from the back room.


There are sections for stuffed toys, many life-sized, dolls - some costing over a thousand Euros - dolls' houses and miniature furniture, puppets, Venetian masks, board games (have a look for the most amazing chess boards), collectible models and a special section for fairies, gnomes, trolls and elves.

'Al Sogno' is brilliant entertainment in Rome for kids who are tired of sightseeing, or just too young to appreciate the city.  It's an exciting place and well worth visiting even if you don't want to buy - even if you have no kids! 


But be aware that it's an upmarket shop which is reflected in the prices.  Many of the toys are placed at child height so you need to be extra careful with excitable toddlers as you'll be expected to pay for any damage. 


Staff can sometimes seem a little forbidding, mainly because they're always watching out to make sure toys aren't being damaged, but they're incredibly knowledgeable and will be happy to give you a guided tour as long as the shop's not too busy.


The Piazza Navona, seen from the doorway of 'Al Sogno'.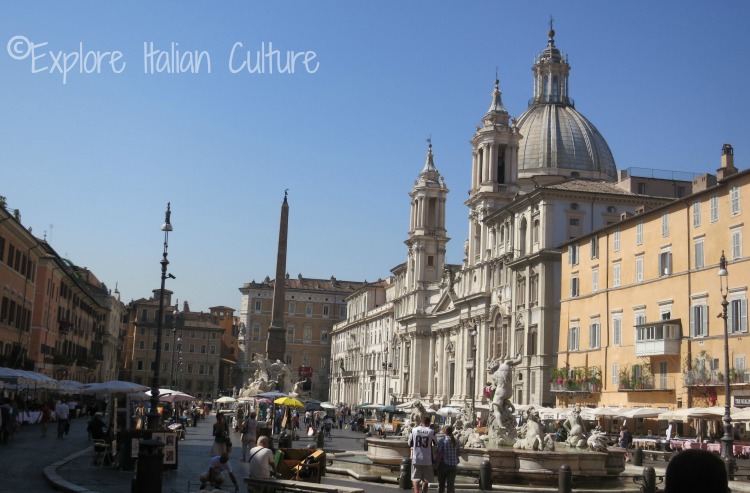 Once you've been inside you'll want to have a walk around the Piazza Navona itself.  It's crammed with street artists and caricaturists who are often very talented.  So if your kids need even more entertainment, have a caricature done!

The 'Al Sogno' is at the top of the Piazza Navona and is open every day from 10 a.m. till 8 p.m. 
Other Rome toyshops for kids (and adults) : Bartolucci.

Like many Italian shops, this is a family owned business.  The toys in Bartolucci are still handmade, mostly by members of the Bartolucci family themselves. 


They're all wooden and hand-painted in primary colours : dolls, clocks, lamps, name plates, pencil holders and so on.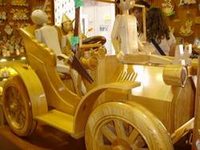 They also have a range of small items like keyrings and fridge magnets which are quite cheap (around two Euros) and good for kids to take home to friends as gifts.  We'd be very surprised if you come out having bought nothing - we never have!


Find Bartolucci near the Pantheon at Via dei Pastini but be aware that, as with many businesses in Rome, they close in August - usually the middle two weeks.
And finally - the Mel Giannino Stoppani bookshop.



A lovely, lively, colourful bookshop which specialises in, and is full to the brim of, kids' books, films and games.  They apparently stock over twenty thousand items and have audio books, videos, and titles in various different languages including English.    There's a play area if your children aren't interested in looking at the books, and good baby changing facilities.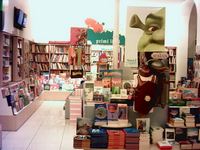 Incidentally, this isn't only an option for kids.  Children's books and films are a very good way for adults to learn Italian - the written words are simple and the spoken language is slow and distinct. 


'Mel's' is in the Piazza dei Santissimi Apostoli, off Piazza Venezia.  Open from 9.30 a.m. to 7.30 p.m., Monday to Saturday, and on Sunday from 10.30. a.m. to 1.30 p.m. and again from 4 p.m. to 7.30 p.m.
A word of warning.

Be careful of the toys sold on Rome's markets and by street sellers.  In recent years some manufacturing has been moved to China, and most of the toys you'll see on stalls and sold in the streets are imported and not very well made. 
If you liked this page, you may also like these - just click on the image.

---

Click to go back to the home page.