Italian boy names : popular Italian first names for baby boys.
Choosing baby first names is an important part of family life in Italy.  We look at cultural traditions as well as the most popular twenty for boys.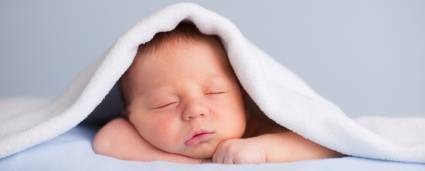 Italian first names : regional traditions
Italian people will tell you that their first allegiance is to their mother, second to their village or town, and third to their region.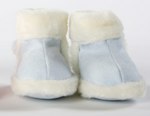 What you may not know is that regional influences can have an effect even on the names families choose for their babies.
'Romolo', for example, is one of the Italian first names name found typically in the Rome area; 'Brizio' is found only in parts of Umbria; and in our own village 'Michele' is the most favoured of baby first names after the patron saint of the village, St Michael the Archangel.

Baby first names and Italian family traditions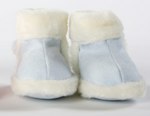 It's still customary in Italy for Italian first names to follow family tradition, particularly when it comes to Italian boy names. A first-born son is generally named after his father's father, the second son after his mother's father.
Only then will a son be named after his father, a favourite uncle, or a saint.

Italian first names and celebrity status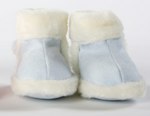 It's much less common in Italy than it is in, for example, the United States, to call a child after a sporting hero or a pop star. Italian names tend to stick with the time-honoured Italian first names passed down through the generations.
For that reason, you'll see in the list of top twenty Italian boy names below that the most popular first names for boys in Italy are fairly predictable.

Italian boy names and 'name days'
The tradition of 'name days' or 'saint's days' may have fallen out of favour in other countries but it's still alive and well in Italian family traditions.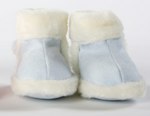 The 'onomastico', as it's called, was once as big a day to celebrate as a birthday.  Presents were given, greetings sent. These days it's really only the 'Mamma' and perhaps an aunt who will generally remember name days - except in the South of the country where the tradition is still important.
So if you have an Italian friend, find out when their 'onomastico' is and send them one of our free interactive e-cards - they'll be very impressed!

Top twenty Italian boy names, in order of popularity
| | | | |
| --- | --- | --- | --- |
| Name | Meaning | Equivalent | Name day |
| Giuseppe (Beppe) | God-given son | Joseph | March 19th |
| Giovanni | God is gracious | John | June 24th |
| Antonio | Beyond praise | Anthony | January 17th or June 13th |
| Mario | Virile | No equivalent | January 19th |
| Luigi | Famous warrior | No equivalent | June 21st |
| Francesco (Franco) | Free | Francis | January 7th |
| Angelo | Messenger of god | No equivalent | Easter Monday |
| Vincenzo | Conquering | Vincent | January 22nd |
| Pietro | Rock | Peter | June 29th |
| Salvatore | Saviour | No equivalent | August 6th |
| Carlo | Free man | Charles | November 4th |
| Alessandro | Defender of mankind | Alexander | August 26th |
| Domenico | Belonging to the Lord | Dominic | January 22nd |
| Bruno | Brown-haired | Bruno | October 6th |
| Paolo | Modest | Paul | June 29th |
| Michele | God-like | Michael | September 29th |
| Giorgio | Farmer | George | April 23rd |
| Aldo | Wise one | No equivalent | January 10th |
| Sergio | Guardian | No equivalent | September 9th |
| Luciano | Light | No equivalent | January 7th |
---
Want to learn to speak Italian? Here's a good place to start.
---

Click to go back to the home page.