Rome, Italy : the weather today, and a 14 day forecast.
Planning a trip to Rome and want to know what the current weather is like?

You're in the right place!
Here's some information about Rome's weather today, a forecast for the next 14 days, and links to more detailed information about the seasons in the Eternal City.

Weather forecasts in Italy are notoriously unpredictable - sometimes they're absolutely spot on, other times they're - well - not.
The most effective forecaster we've found is this one - Meteo.it. So if you're going to Rome in the next week or so, check out what the weather will be like.
The video is, obviously, in Italian, but you can get the meaning of the message by the icons on the map. And if you're learning Italian, it's good practice to watch it anyway!
Rome's weather forecast for the next two weeks.
If you want to look even further ahead, clicking on "Prossimi giorni" right under the forecast above will give you the weather for the next 14 days - it will open in a new tab.
Just be aware that this forecast is likely to be even less accurate than the 7 day one. But it will give you an idea about temperatures, at least, and about whether or not you need to pack suncream, an umbrella or a warm jacket!

Rome's weather during the different seasons.
It's reasonable to assume that if you're planning to go to Rome in the summer months, you will find it hot and dry most days - so hot, in fact, that people who live and work there tend to leave the city and head for the coast for the entire month of August.
But don't assume that the weather is less good for visiting at other times of year. Each of the seasons in Italy brings its own advantages. We never tire of visiting, no matter what the weather.

The links here will give you information about Rome's weather in the Spring, summer, autumn (Fall) and winter months, together with information about the special things to do in Rome at those times.


Want to know more about seasons and weather in Rome?
How to keep cool in Rome when the temperature soars
Rome's climate at different times of year
---
If you enjoyed this article, we'd be delighted if you'd let us know - just click the button below. Thank you!
---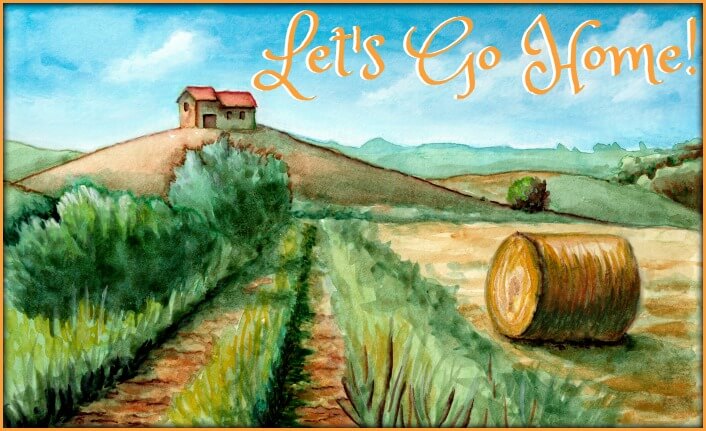 Click to go back to the home page.
---
Italian-issimo!
---
Ads by Google.
Some links on this page are affiliate links, which means that if you purchase a product through them, we receive a small commission. There is no extra cost to you.  Because our integrity and your satisfaction are very important to us, we only recommend products we have purchased or would purchase ourselves, and which we believe would benefit you. To learn more please see our affiliates disclosure document.