Rome's climate in Spring: the weather between April and the end of June.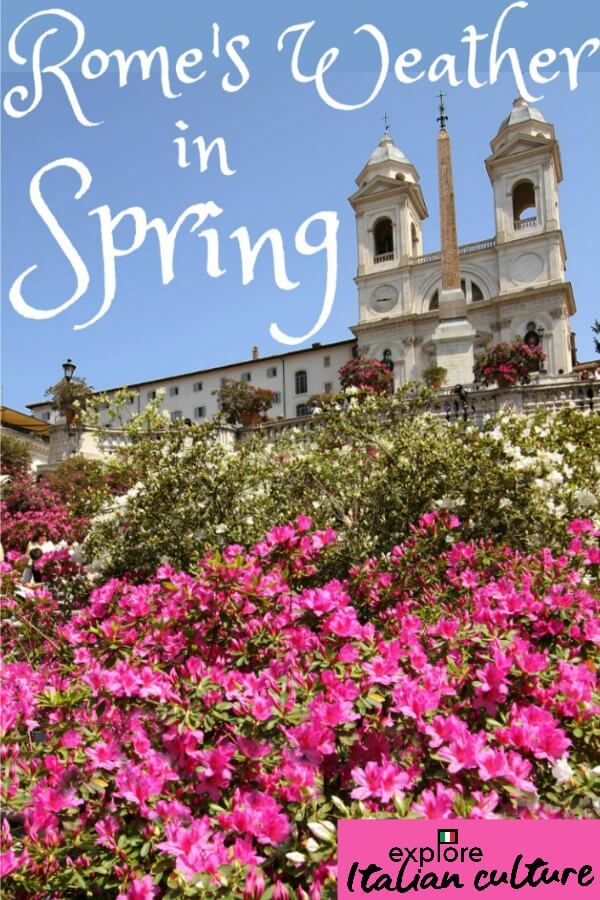 Planning a trip to Rome in the Spring and not sure which weather forecast to believe?

It's true: the weather in Rome (or anywhere, for that matter) during the early part of Spring is a little unpredictable.  It can go from warm and sunny to chilly and rainy in a few minutes.
But the city in Spring is one of the most glorious times to visit - and after all, what's a little rain, as long as you dress accordingly and take your brolly with you?
There are fewer tourists, so places of interest are less crowded.  The air is warm without being oppressive. Flowers are starting to burst out all over the city - you'll find the markets full of them.  
And everyone seems generally more cheerful, now the dull days of winter are finally over.
In fact, it's our favourite time to visit and we guarantee - it will be yours, too.

When is Spring time in Rome?
Roughly from early April to late June, but Spring weather can arrive a little earlier, as this picture shows. It was taken on an uncharacteristically hot day at the end of March.
It's the dome of Saint Peter's Basilica, seen from the Vatican gardens. Don't you wish you were there?
Average temperatures in Spring.
Official figures - and our own experience of visiting Rome in the Spring bears this out - show the average daytime temperatures in April at around 20° Centigrade (68° Fahrenheit).
The temperature at night can get quite chilly though, and will drop to about 8°C (46°F). 
By June it will rise to a very pleasant 29°C (80°F) during the day and at night an average of 15°C (59°F). There's often a pleasant, warm breeze and evenings become what everyone refers to as "balmy".
As June turns into July, and Spring into summer, the weather becomes increasingly hotter and more oppressive.

So the climate in Spring is lovely and warm, without being hot and sticky.
Perfect!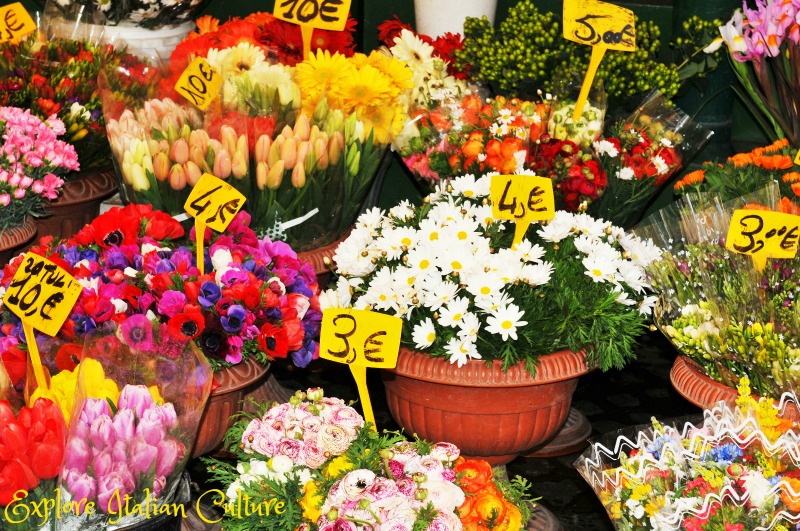 Spring flowers for sale in the Campo de'Fiori market, Rome.
What's good about Rome in the Spring?
Everything!
It's the most comfortable time of year to visit.

By and large, days are warm enough to sight-see without coats and evenings, although they can be chilly enough to need a jacket, are still warm enough to sit out and enjoy a meal 'al fresco'.

If you want to sit on one of Rome's beautiful squares in early Spring to enjoy your evening meal, you'll find the cafés and restaurants all have outside heating if the weather requires it.

For families with children this is an ideal time. There's lots to see and do, and because the weather is warm but not overbearing, kids don't get anything like as fractious as they do in the hot months of July and August.
And best of all, the ice-cream shops are in full swing!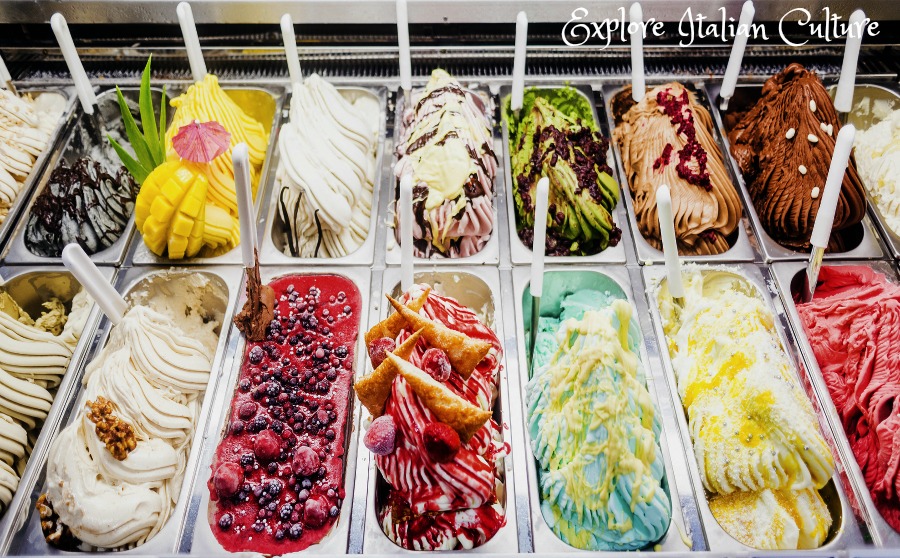 For some of the best gelato in Rome, try Il Gelato di San Crispino in Via della Panetteria (near the Trevi Fountain) or Gelato Fantasia at Viale Aventino, just down the road from the Circo Massimo.
What's not so good?
Almost wherever you are in Italy in the Spring, the weather will almost always involve showers.  But at this time of year the rain is generally light and doesn't last long - and it's quite warm rain, too.
The rain can be a bit disappointing if you're not expecting it.  But don't let it spoil your stay.  Plan ahead - bookmark this page and a few days before you travel have a look at this Rome weather forecast.  It will give you an idea of the likely changes in weather during your visit. 
All you need to do  be ready for showers.  Bring with you a light raincoat and a small umbrella. Cath never goes to Rome without this "Totes" brolly, which is light but strong - ideal.
(Disclosure - this is a link from which I earn a small commission if you buy, at no cost to you. But I'm recommending it because I own it and it's survived many years of trips to Rome! You can learn more about these commissions here).
If you forget to pack them you'll be able to buy from the street sellers - but they'll be more expensive and not great quality. 
You can always take the opportunity to shelter in one of the city's many caffès and enjoy a cappuccino or a glass of wine as you watch the world go by.
And take advantage of the wet ground to get some stunning shots of Rome at night.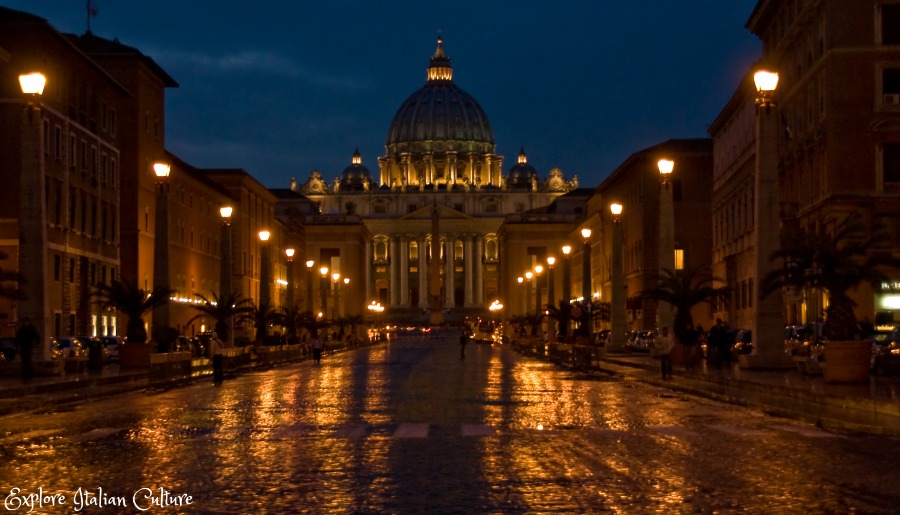 Any special things to do in Rome in the Springtime?
There's one very special sight in the Spring - an absolute must-do.  If you're in the city in May, please, please don't miss it.
The Spanish Steps.  Here's why.

The Spanish Steps is a buzzy place to be at any time of year - particularly for young people, who tend to use it as a meeting place.
The difference in Spring is that in mid-May, hundreds upon hundreds of pink azaleas cover the steps.  It's a glorious, colourful sight so whatever else you do, don't miss it.
Dates vary each year, according to the weather and when the azaleas are in blossom.  In general at any point between late April and the middle of May, they're worth looking out for.
Special occasions in Spring: Good Friday.
Probably the most impressive part of Holy Week in Rome is the Good Friday 'Via Crucis' or 'Way of the Cross'.  It's a torch-light procession led by the Pope from the Colosseum to the Palatine Hill - whatever the weather.

Thousands take part in this (free) procession, so you'd be very lucky to get anywhere near the Pope.  This short video report will give you some idea of the numbers who attend.  The best vantage point is the square immediately outside the Colosseum - get there early!
The rest of Easter week.
Thousands of pilgrims choose this time of year to visit, as the Pope blesses palms and olive branches in St Peter's Square on Palm Sunday, celebrates mass in St Peter's Basilica on Holy Thursday and in St Peter's Square on Easter Sunday.

You will need tickets for all these religious events.  They can be ordered free, although the system for ordering them is a little complicated.  
They should be booked well in advance - they often sell out a year before the event.  You'll find the dates for both Easter celebrations and Papal audiences during the rest of the year at this link on the Vatican household website.  The system for ticket application can be found by following the link at the bottom of that page.
If you can't get a ticket don't worry - all St Peter's masses are screened live in the square in front of the Basilica.
Rome's best kept Spring secret.
And finally, a little known but absolutely beautiful sight in the mild weeks of Springtime is the wonderful municipal rose garden, or 'Roseto Comunale', set on the Aventine Hill.  Ancient Roman ruins provide a spectacular backdrop to hundreds of varieties of roses.

It's free to enter - a haven of peace and tranquility amongst the noise of the city.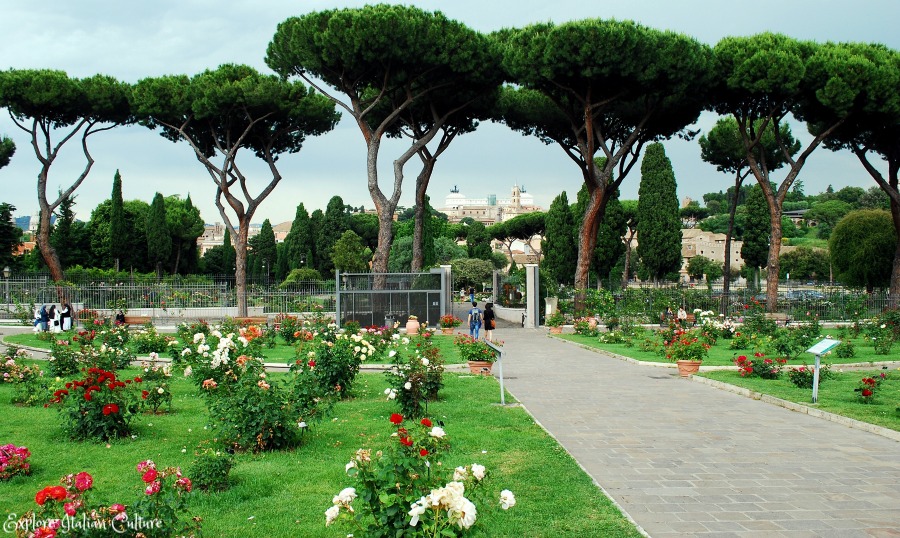 Location : The Roseto is on Viale del Circo Massimo, on the slopes of the Aventine, above the Circus Maximus. The nearest Metro station is Circo Massimo (Linea B). 
Opening hours : 8 a.m. - 6.30 p.m. every day during the May to June flowering season, when Rome's climate is at its best. Depending on the weather, daytime opening may be extended with summer evening entertainments but arrangements will vary from year to year. Ask at your hotel for up to date information.
---
Planning on visiting the Eternal City at a different time of year?
Click on any of these buttons for more information about Rome, its weather and what there is to do.
---

Click to go back to the home page.