Spinone Italiano pictures - share yours here!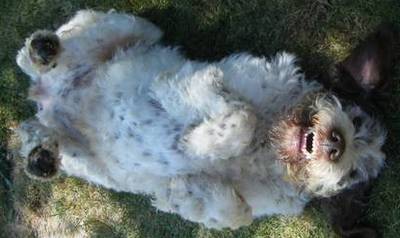 Our Spinone loves posing for the camera!
Let the world see your Spinone Italiano pictures!

From puppies' antics to tributes after losing a dog - they're all welcome.  It's free, and very easy to do.

It's the "Aaaaaahhhhhh" factor
If you know an Spinone Italiano dog, you'll know how photogenic they are.  They love posing for the camera, and their photos are always gorgeous.
So here's your chance to show the world just how gorgeous your Spinone puppies or your Spinone dog is.

And let's not forget those we've loved and lost
Losing a dog is always hard. No matter how old, no matter how much we may have been expecting it, their death leaves a hole in our lives that can be difficult to fill.
So pay your tributes here. Tell us why your Spinone Italiano dog meant so much to you.  Let these pages be a tribute to him or her - it will help make losing a dog just that little tiny bit more bearable.

So - let's get started!
Follow these simple instructions to upload your pictures here. It's easy to do and only takes a few minutes - and then you can invite your friends and family to see your Spin's name in lights!

If you're not sure what to do, click on the question marks at the start of each section for more information, and have a look at the example of Ellie's story at the bottom of the page.
Other visitors and their Spins.
Click the links below to see photos of other adorable Spinone Italiano dogs and puppies. You'll love them!

My very special dog "Skyla"

I waited years to be able to have a litter of Spinone puppies and Skyla was the one I chose to keep. He is handsome, intelligent, loving, affectionate, …
Ellie goes to the beach. Not rated yet
This is my Spinone rescue dog, Ellie. She's a twelve-year old who needed to be re-homed when her owners divorced. She has settled in really well to …
The Spinone Italiano - all you need to know!
Spinone Italiano pictures to our home page about Italian culture
---

Click to go back to the home page.