Rome hotels :
How to choose the ideal place to stay for your family.
Deciding where to stay on a visit to the Eternal City can be a nightmare. There are literally thousands of Rome hotels to choose from. How to know which is best for you?
Your answer is right here!
We have personal experience of all the hotels we feature. Each time we go to Rome - and we visit a lot - we try to stay at a different venue so we can review them to give you a wider choice.
Cath also has experience of organising conferences in Rome, so we can speak of those with some authority too.
Before you begin looking at individual hotels, though, you might like to think about the types of features you need. Everyone is different, every family has different needs. This page about choosing accommodation in Rome will help you think about what yours are.
Once you've read that, this page will still be open for you to return to.
---
Looking for luxury hotels in Rome? The Hassler is for you.
One of Rome's premier hotels overlooking the Spanish Steps - stay here for opulence and old-world courtesy.
Not so good for families, but if you want some couples' luxury right in the heart of Rome click on the picture for our detailed review.
---
A high-end hotel great for families : the Hotel de Russie.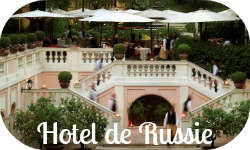 Looking for a top-class hotel in the centre of Rome which caters for families and couples too? The de Russie may be exactly what you're looking for.
Stylish, friendly, great with kids, very well situated for Rome's main sites and at the top of one of the best shopping streets. Perfect!
---
A mid-range hotel outside the city centre, the Santa Maria is a very friendly, smaller hotel ideal for families and couples but particularly good if you're travelling alone.
Situated in the Trastevere district, this is the hotel to stay in if you want a more authentically 'Italian' feel to your stay in Rome.
---
Hotel Gea di Vulcano : a less expensive hotel in central Rome.
One of our favourites. The Hotel Gea is a 'hidden gem', ideally situated just ten minutes' walk from the main station and well served with buses into central Rome.
It's in one of Rome's shopping streets and with a variety of restaurants and bars nearby it's ideal for younger travellers and families alike.
---
---
---
If you enjoyed this article, we'd love you to let us know - just click the button below. Thank you!
---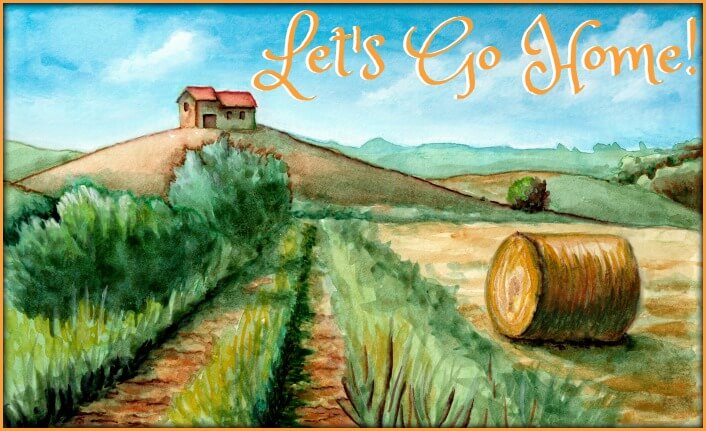 Click to go back to the home page.
---
Italian-issimo!
---
Ads by Google.
Some links on this page are affiliate links, which means that if you purchase a product through them, we receive a small commission. There is no extra cost to you.  Because our integrity and your satisfaction are very important to us, we only recommend products we have purchased or would purchase ourselves, and which we believe would benefit you. To learn more please see our affiliates disclosure document.