When is Easter Sunday in Italy?  
A guide to basic Italian Easter facts
Easter dates are amongst the most important in Italian culture and traditions.

Here are some basic Easter facts from Italy :
when is Easter Sunday and what will
the Italian climate be like?

The Pope gives his Easter Sunday 'Urbi et Orbi' blessing
to a packed St. Peter's Square, Rome.
When is Easter Sunday?

Working out when exactly Easter dates will fall from year to year is one of the more complicated Easter facts. As in the rest of the Christian world, the date varies each year based on complex calculations of when the 'Paschal moon' - the first moon after the Spring equinox - falls.

When is Easter celebrated in Italy?
Italy is an intensely Roman Catholic country and the Easter dates of primary importance coincide with the most important religious days : Palm Sunday and Holy Thursday, Good Friday and Easter Sunday.
Easter Monday, known as 'La Pasquetta' or 'Little Easter', is also an important day in Italian culture. Traditions of families taking advantage of the increasingly warm spring weather and spending the day having traditional Easter picnics are common.

When is the Pope's Easter blessing given?
The Pope traditionally addresses pilgrims in St Peter's Square on Easter Sunday with his "Urbi et Orbi" blessing. It's always crowded, but a 'once in a lifetime' experience if you have the patience to get there early and wait.
See this page of facts about the Pope for information about times and how to get tickets.

When is Easter bank holiday in Italy?
The only two days when banks and shops are officially closed are Easter Sunday and Easter Monday. 
However, as with most things Italian, Easter 'facts' are never written in stone. Local traditions mean that in some parts, Good Friday is also considered a holiday when most businesses will be closed.
For that reason it's impossible to give a 'rule of thumb' here - you need to check locally.

When is Easter egg day in Italy?
Easter egg tradition in Italy is an important part of Italian culture and traditions - it's bound to be - it involves chocolate!


Coloured eggs are often a feature of the Easter Sunday table, cooked eggs will always form some part of Easter food, and chocolate eggs, usually containing gifts, are given to family and friends on Easter Sunday.
Easter cards are less popular than in America or the U.K. - but your Italian friends will appreciate one nevertheless, even more so if you use some basic Italian Easter sayings to send your love.
And if you haven't the time to send an Easter card by post, have a look at our free interactive e-cards instead.

When is Easter weather at its best in Italy?
It really depends where you are, and when Easter falls. Easter dates vary, and the Italian climate changes from north to south and from east to west - and at this time of year when the seasons are moving from late winter into spring, you can never rely on the weather wherever you are.
Rome's climate in spring is generally very mild. Temperatures tend to hover around 20° Centigrade (68° Fahrenheit), dropping at night to about 8°C, 46°F.
Although coastal resorts in mid-Italy will be equally as mild, in the mountains of central Italy temperatures can fall much lower and it's not unheard of to have snow in March and April.
We've had days when we've been playing snowballs in the mountains in the morning and sitting on a Le Marche beach in the afternoon!

The Sibillini mountains, near our house in Le Marche, in March.
In the north of Italy, because of the proximity to the Alps, the highest temperature around Easter dates will be something like 15°C, 60°F, falling to about 4°C (40°F) at night. It's also more likely to rain in the north - pack an umbrella!
In the south of the country the Italian climate gives warmer days of about 17°C (64°F) dropping to something like 12°C (55°F), combined with fewer rainy days.

When is Easter transport closed down?
You'll find a more limited service on the two Bank Holidays (Easter Sunday and Monday) on all public transport in Italy, but services do still run. Check timetables locally.
Like Christmas, Italian culture and customs at Easter are for families who often travel to be together. So expect traffic on motorways to be quite heavy in the days leading up to and after the Easter weekend.

BUONA PASQUA!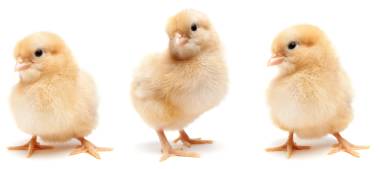 ---
All about Italian culture and customs at Easter
---

Click to go back to the home page.